The MGA With An Attitude
"On The Road Again"
| | | |
| --- | --- | --- |
| MGAguru.com | Humor 1 | MGAguru.com |
Humor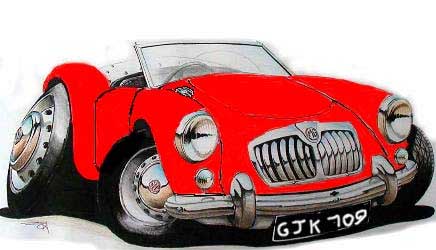 Cartoon by D.J. Hill who photoshopped it in the colour
and registration number of his MGA for use on his T-shirt.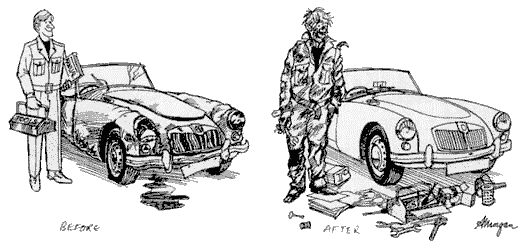 Cartoon by "Morgan"; as seen in SAFETY FAST!, January 1986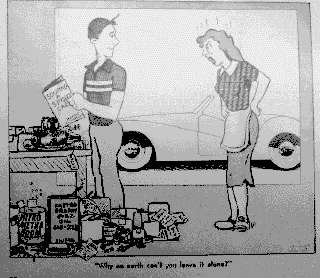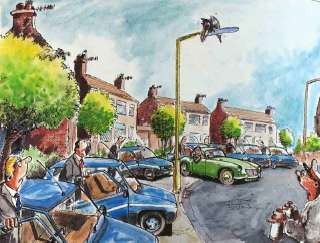 Drawing by Bill Scott, published in
Classic and Sportscar, November 1987




Cartoon by Jukian Kirk from Thoroughbred & Classic Car, November 1995,
celebrating record setting feats of MG EX181 with rear-mounted Twin Cam engine.

---
Who is Smokey Cook? - Until the recent participation of Toyota, Smokey was the last person to run a foreign car in a NASCAR cup race. On August 16, 1963, Smokey ran an MGA at the Bowman-Gray Stadium, a ¼ mile short track.

---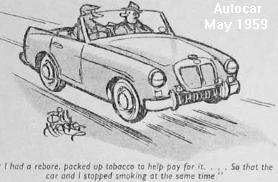 How to recognise a fellow MGA owner when separated from the MGA? - Easy... dirty fingernails, a distinct lack of skin on knuckles, roasted feet and lower legs, frostbite on tips of ears and back of neck, depleted bank balance (often combined with lots of earache from partner!). Over developed right leg muscles caused by heavy brake pedal pressure, pronounced flattening of glutus maximus muscles due to lack of seat cushioning. But the biggest giveaway of all is the biggest grin you have ever seen!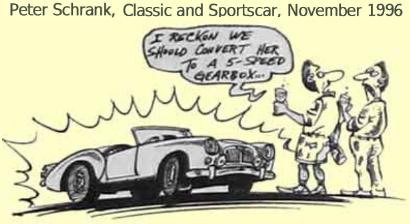 Erecting the Hood - (off site pdf)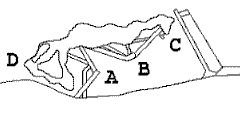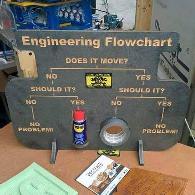 Also see: "Do We Remember?"
os - Obscure British Car Humour by Trevor Boicey