The MGA With An Attitude
Headlight EYEBROWS - AT-087
Also called Eyelids or Shields
These accessory parts were a bit of a rage in the 1950's. There is a small flange on the back edge so it can be trapped by the headlamp trim ring. Look forthese on eBay.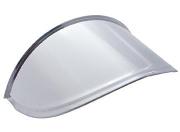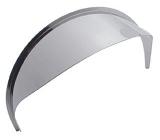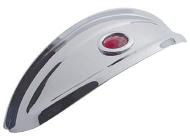 For the MGA they are more than just another piece of chrome, as they tend to project the front end of the wing a bit farther forward as a styling change.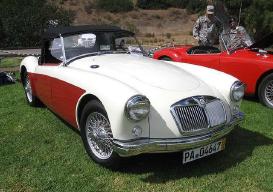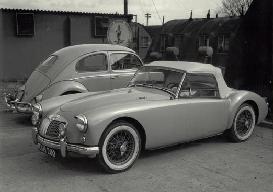 The parts below may be illegal in some localities, because they cover a substantial area of the lamp and will reduce light output.