The MGA With An Attitude
CUP HOLDER - AT-095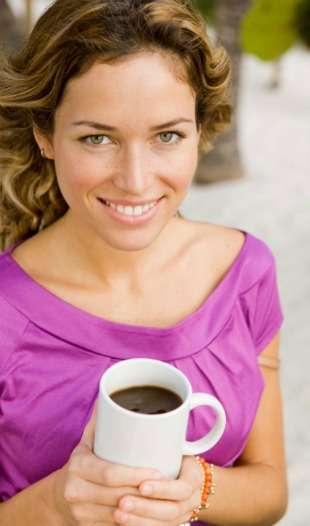 On September 15, 2012, Bill Spohn <!-wspohn4 at aol.com-> in W. Vancouver, BC, Canada wrote:
"If I had my preference in cup holders .....

". (See picture).

You don't get any credit for this course, because this is the only cup holder the MGA needs. I've been driving MGAs for more than a quarter million miles, and I carry a drink quite often. I just place a 20-ounce bottle or drink cup in the door pocket. Screw top bottles are particularly good for not spilling. Styrofoam and wax paper cups do just as well with tight fitting tops.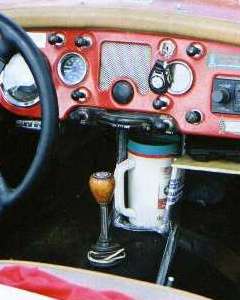 During the 1997 Alaska trip my navigator seemed to need a VERY LARGE insulated coffee mug. After some inconvenience I finally rigged a special cup holder for it in about 15 minutes with corrugated cardboard, Duck Tape and a pocket knife.

On September 14, 2012, Gary Edwards in Kernersville, NC, USA wrote: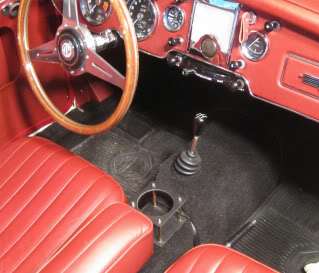 "Mine was about $3.25".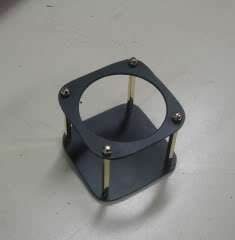 Larry Mazoway in Maine, USA, replied:
"I have a small lunch box size bag I keep tools in. I place in front of the passenger seat and wedge a coffee cup between that and the tunnel. Free".

John Larsen from Lynden, WA, USA added:
"I use a roll of black duct tape, heavy ballast and sticky on the bottom. Place it in corner of passenger side by the tunnel".

If you want to spend some money, just Google "cup holder", and you get many millions of references to tickle your fancy, anything from $0.69 to the sky's the limit. Of course many of them won't fit in the MGA.