The MGA With An Attitude
MGA LUGGAGE RACK - AMCO Aftermarket Style - AT-102C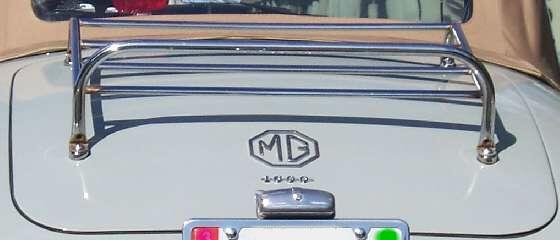 This luggage rack is obviously aftermarket style, lacking the fore/aft chrome reinforcing base bars that mark the factory type rack. This one is also mounted quite high on the boot lid, which is rather unusual. Common practice is to position the luggage rack somewhere between midway or a bit more toward the lower edge of the boot lid to position any carried luggage lower, possibly improving rearward vision via the rear view mirror.

---
On Feb 4, 2015, Russ Sharples <!-rpsinet-mga at yahoo.com-> in New Jersey, USA wrote:
"I agree with the negative impact on the styling. I have the Amco rack which attaches to the aluminum boot skin via 4 bolts. This rack has a less busy look to it than the factory rack and so I think it has less of a negative impact. I remove it when I wax the car or don't anticipate needing it, and then I fill the holes with 4 chromed allen head bolts. I have never heard of folks taking the factory rack off when not in use but I suppose it is possible. The car came with this rack installed so it wasn't like I had a choice but I am fairly pleased with it".

Now you see it, now you don't.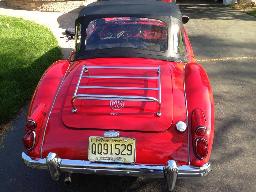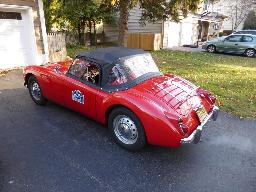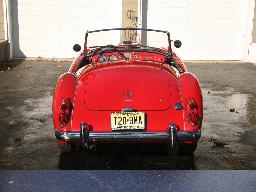 If that's not clean enough for you, then you can have two boot lids,
with and without luggage rack, and change it whenever you like.