The MGA With An Attitude
CUSTOM LUGGAGE For MGA - AT-171
Set of two leather suitcases, made by the Warren Leather Goods Company in Massachusetts, designed to make the most effective use of the limited luggage compartment of the MGA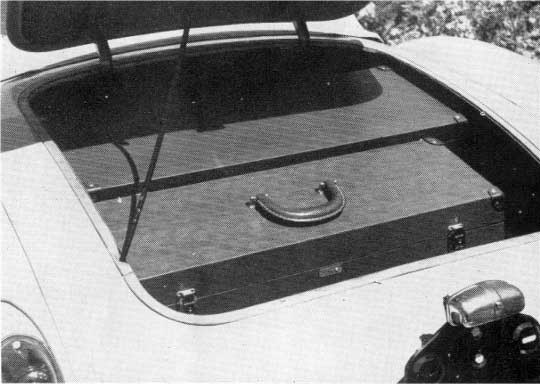 (Photo from "Accessories for your Sports Car" by Larry Reid, by Sports Car Press, New York, 1958)

It certainly looks expensive. I think the forward piece sits on top of the spare tire, just behind the strapped in place tool roll. The second piece must sit just in front of the step in the boot floor, and it all snuggles up together nicely. I rather like it. It uses so much of the available space that it leaves barely enough room for a quart of oil and a few small spare parts.

---
Addendum November 9, 2016:
The following photos are courtesy of James A. Deery <!-jdeery at windstream.net-> in Elyria, Ohio, USA. He actually has this set of luggage, and has owned these since the late 60's.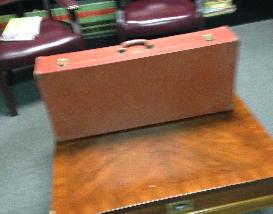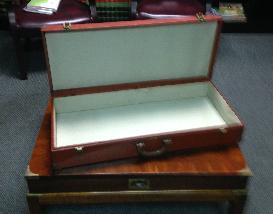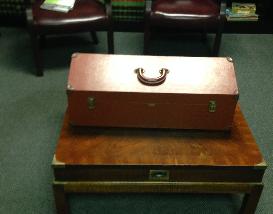 WARREN Luggage, Worchester, Mass.
NO.   SIZE   COLOR   PRICE   TAX    TOTAL
MG A   SET    NO 2    28.00   2.80  30.80