The MGA With An Attitude
COLLISION REPAIR Estimator Guide for MGA -- BD-100A
The following pages contain the Glenn Mitchell Collision Estimator guide for the MGA, as published in 1961. Parts prices noted here are only of passing interest, as you could buy a complete new frame for the MGA for under $300, "back in the day". The primary interest here would be the time allowed for replacement of body and chassis parts. This does not cover anything about repairing body panels, only replacement.

Also see the 9-page printable PDF copy of this document. (1.5-MB pdf)
---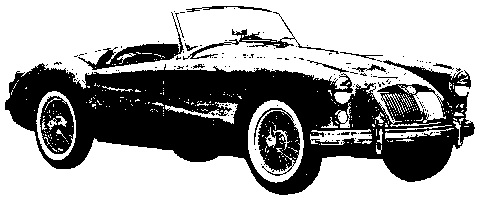 ROADSTER
MGA 1956
MGA 1959 1960
MGA TWIN CAM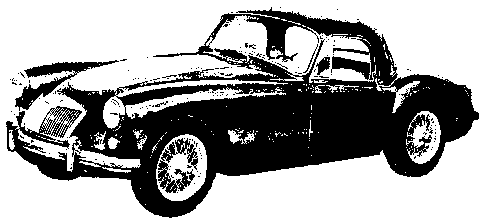 COUPE

NOTICE

Please check with your local Dealer to establish the percentage he changes Factory List Price.

Prices in this book, that formerly were followed by a code letter, have been adjusted so that they will correspond with the same percentage change as all other prices. You will only need one percentage figure for all price adjustments on MGA & MG - TF & TD.

GLENN MITCHELL COLLISION ESTIMATOR INC.