The MGA With An Attitude
DOOR HINGE PIN Repair -- BD-103B2
On 10/24/2016, Ron Bissland <!-Ronald.E.Bissland at snapon.com-> wrote:
"I ordered door hinge pins from a 1969/1970 Dodge A100 cargo van, rear door hinge pins. .... The new pins measured 0.265. The heads were a bit to large so I ground them down to match the original ones. They were also a bit too long so I cut them to size. I drilled the hinge with the three tabs with a number F drill bit and then with a 17/64 (0.265). Then I drilled the pivot part of the hinge (the side with two tabs) with a H drill bit (0.266). It came out perfect. The Hinges are really tight (meaning no play at all)".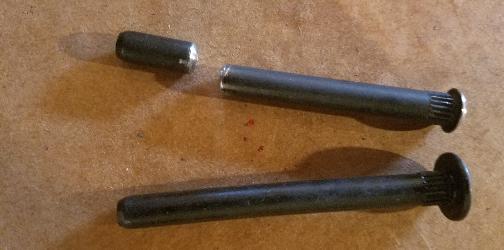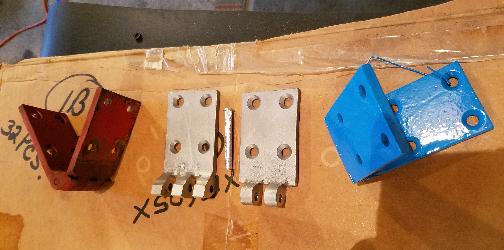 The part number is Dorman 38404. - 2002/2003 Dodge van Rear Door.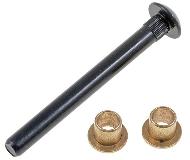 Pin size 0.266" x 2.64" length.


Available
from:

Advance Auto Parts
AutoZone
Northern Auto Parts
O-Reilly Auto Parts
Rock Auto
Summit Racing

38404
38404
38404
MTM-38404
13962
RNB-38404

Includes two (2) bushings, 0.269" (id) x 0.341" (od) x 0.358" (height)