The MGA With An Attitude
BONNET SAFETY CATCH Drawing Errors - BD-124
Here is a drawing "error" that has been hanging around for nearly 60 years. The bonnet safety catch arm, the part with the hook in the lower end, is drawn backward in the Service Parts List. Subsequently the same illustrations have been copied and carried forward into the illustrations of many parts vendors.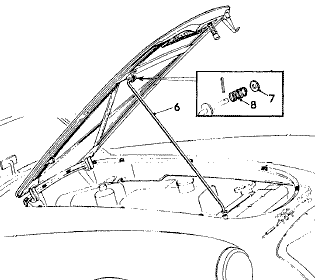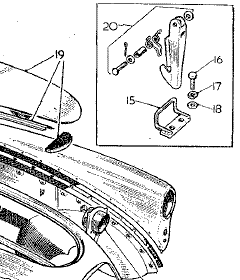 The two illustrations above come from the Service Parts List. The first illustration shows the latch arm in correct position with the hook pointing forward. The second illustration shows the hook incorrectly pointing backward.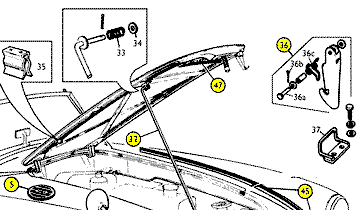 The illustration at right comes from the Moss Motors (USA) MGA parts catalog. This is a composite of the prior two illustrations combined. This shows the latch hook in two different orientations in the same drawing.


Photos below show incorrect orientation on left, and correct orientation on right.