The MGA With An Attitude
BRACKET, BODY SIDE MOUNT, REAR, MGA -- BD-215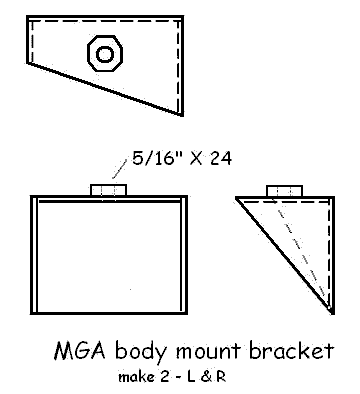 This piece will be welded inside of the rear inner fender aft of the B-post.

Body steel is 18-ga (0.048-in thick). Frame steel is 14-ga (0.075-in thick). Make this piece 16-ga (0.060" thick).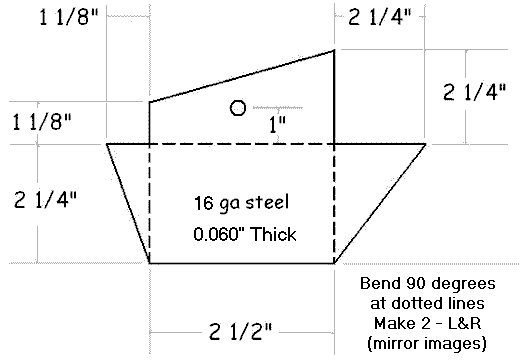 Here is rusted original bracket, drug out and sandblasted a bit for measurement to reveal the truth. The metal is 18 gauge, same as the rest of MGA underbody sheet metal. However, you can see it is folded and spot welded in such form as to be double layered to be much stiffer on most of the top horizontal surface where it will accept the body hold-down bolt. Final forming requires five bends, then spot welding, plus the captive nut welded in place.

Below is what they look like welded to the inner fenders.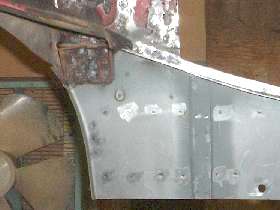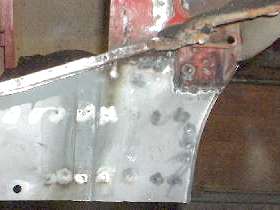 Here is a proper drawing of the part for fabrication, as original.
Click for a two page PDF file with full scale drawings.