The MGA With An Attitude
Throttle Cable SUPPORT BRACKET #1 -- CB-212
On12/19/2015, Thomas Aczel <!-aczfam at tpg.com.au-> in Australia wrote:
"A simple bracket I have to keep the accelerator cable off the valve cover. Several years later it still is working nicely".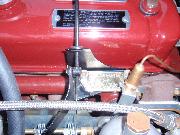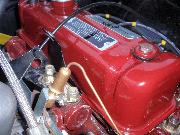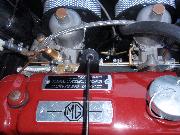 On 11 June 2017, Steve Gyles in Hampshire, UK wrote: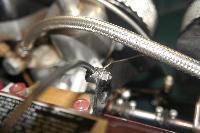 "This is a throttle cable modification I did a number of years ago and has served me well. ... I converted the outer cable stop. I tapped a thread on it and attached it firmly to the bracket at a suitable angle so that the cable sits clear of the valve cover. It's been in place for at least 10 years without issue".