The MGA With An Attitude
Sales and Distribution of MGA in Australia - CKD-102S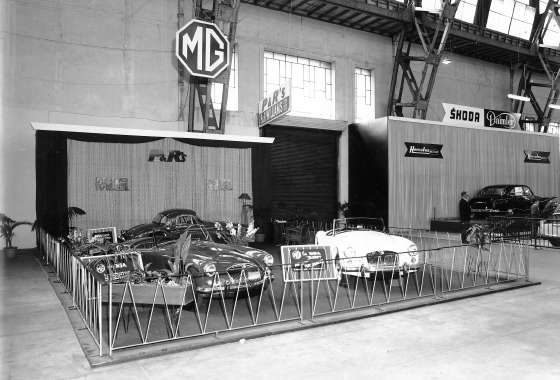 P & R Williams booth at 1958 Sydney Motor Show


On 10/1/2011, Thomas Aczel <!-aczfam at tpg.com.au-> wrote:
"P.&R. Williams, Pty Ltd" was one of Sydney's main BMC dealers. I often accompanied my father to their Bondi Junction branch to pick up BMC parts. Later I'd call in myself for my MG spares. No issues then with poor fitting, poor quality repro parts!