The MGA With An Attitude
REASSEMBLING A Small Tension Spring - ST-200S
On Oct 10, 2016, Jeff Strong in Eden, New York, USA wrote:
"I have a tip for reattaching the little springs attached to the brass hammer that drives the odometer.



1) Feed a thread through the small spring eye that attaches to the brass hammer.
2) Run a thin wire (I used a small paper clip straightened out) through the center of the spring.
3) Use the wire to guide the bigger spring loop onto the tab on the speedometer body.
4) Use the thread pull the spring up and onto the pin on the brass hammer.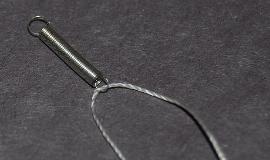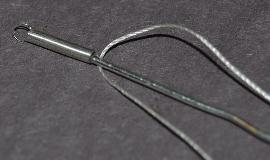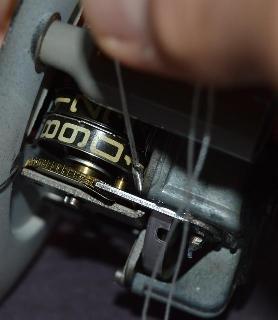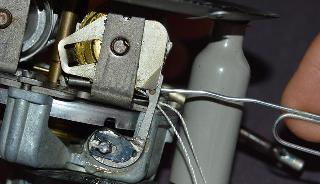 Slick trick. Couldn't resist posting it.

Thanks, Jeff.