The MGA With An Attitude
TUNNEL VARIATIONS, MGA - FR-109A
MGA GEARBOX COVER


There were only a few minor changes to the MGA tunnel parts during all of production. The gearbox cover shown here is commonly called the 1600 type part, as it has a large bump on the right side at front end to clear the Bendix drive for the later high starter position. This was introduced in January 1959 along with the 15GD engine and gearbox assembly. Prior to that the car had lower position for the starter motor and did not have the bump on the right side of the gearbox cover.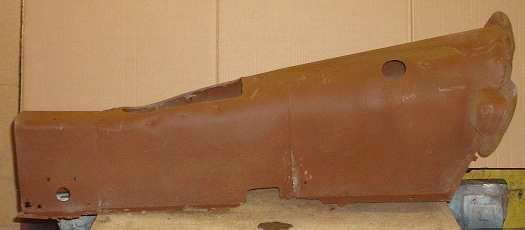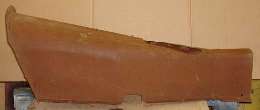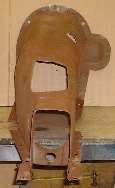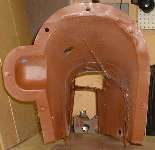 Picture immediately below is the shift cover that goes on top of the gearbox tunnel with eight #10-32-UNF machine screws. This piece is a great convenience as it allows removal of the remote shift extension from the gearbox, and subsequent removal of the gearbox forward through the engine bay. I believe there was originally a felt packing piece in this joint, but today you can buy a thin rubber gasket to suit. Some very early production cars, perhaps the first 500 or so, had this shift cover welded in place as an integral part of the gearbox cover. This is the reason for instructions in the Workshop Manual denoting removal of the seats, carpet, floorboards and gearbox cover in order to remove the engine and gearbox assembly. Part number for the gearbox cover assembly was not changed when the top cover was separated from the assembly, so there is no separate factory part number for the shift cover or the joint packing piece. Part number for the gearbox cover assembly prior to January 1959 is AHH5325, changing to AHH5815 at Car No. 61504. If you happened to need a replacement for your early 1500 type gearbox cover with integral shift cover, the dealer would sell you the later type with removable shift cover.

MGA SHIFT COVER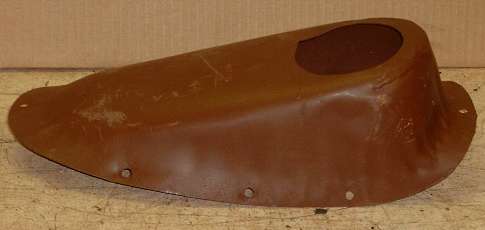 MGA PROPSHAFT COVER


The rear section of the tunnel called Propshaft Cover also came in two models. The one shown below is the common one used for most of production. When the MGA 1600-MK-II was introduced in May 1961, seat belt anchor plates were added to the propshaft cover, spot welded in place in the lower rear corner on each side. The earlier propshaft cover is part number AHH5199, while the later one is AHH6125.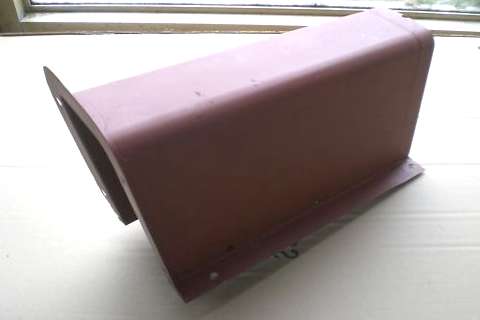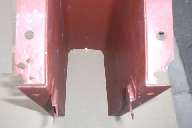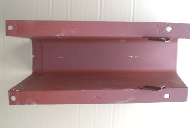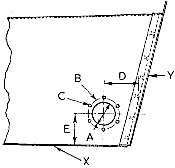 Workshop Manual Section S details installation of a factory kit to install seat belts in the earlier cars. This includes two round plates with six machine screws each to be attached to the propshaft cover. For the later factory propshaft cover these plates would be spot welded in place. The propshaft cover part number was different for this production change, the early one being part number AHH5199, and the later one being AHH6125, introduced at Car No. 100352 in March 1961.