The MGA With An Attitude
Frame Repair, BATTERY TRAYS #2 - FR-210-BT2
From Del Rawlins <!-delbearhawker at yahoo.com-> in Anchorage, Alaska, USA


"I bought the replacement trays from Clark and Clark. I have some experience with other battery tray assemblies (the ones my dad welded to my brother's frame years ago, and the ones I bought from SF that led to me never buying from them ever again), and there are little variations from stock in all of them, ranging from overlapped joints instead of mitered, brazed joints instead of welded, wrong length trays, or parts that don't fit right, or just low quality overall.

"The trays I ordered from C&C are damn near exact duplicates of the originals. The only difference I could find was they were missing the "joggles" where they weld to the rear floorboard rails, which I added in a few seconds using a seaming pliers. Here is one of the C&C trays next to an original assembly".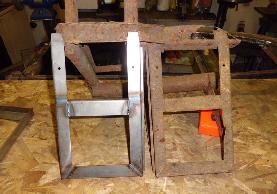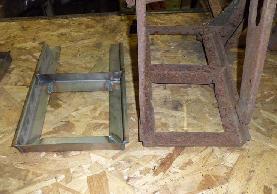 As I said, exact. They don't show it on the website, but if you ask, they will make you an extended tray for mounting a single group 26 battery on the right side, so I bought one of each. I'm going to make a small storage box to fit in the other tray.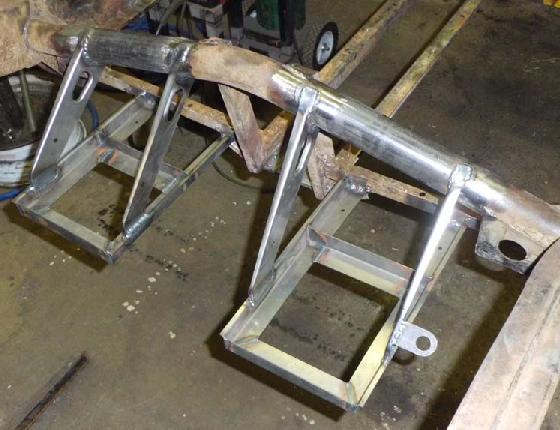 I fitted these to the car using the support arms I ordered from Sports Car Craftsmen in Colorado. The arms are not quite as exact, but are still very good. I went by pictures from the internet in locating the brake hose tab.