The MGA With An Attitude
BOLT-IN REAR MOUNT for MGB GEARBOX in the MGA - GT-306
Finally a proper rear mount conversion for installing an MGB gearbox in the MGA. For years I have been advocating that one should fabricate a removable cross member piece for this application, but this is the first time I have seen it done. The removable cross member is a necessity for an MGB overdrive unit if you want to be able to R&R the gearbox without disassembling the interior and floor and tunnel. The following photos and notes come from Mike Ellsmore <!-mike.ellsmore at gmail.com-> in Australia.

"I thought others maybe interested in how the all-synchro overdrive box has been fitted to my car. I have included a few photos of the transmission tunnel and sub frame that has been fabricated to hold the gearbox. There is a modified MGB cross member that bolts up under the rectangular frame, uses the MGB gearbox mounts. It has been shortened, cut and welded both sides. The cross member and the frame are slightly offset (~30mm, I assume because the gearbox has a bulge on one side. While I would not recommend the gearbox modification it is fun to use, attracts a lot of attention and may be of interest to someone who has a couple of MGAs and wants to build a special".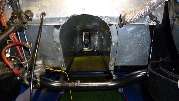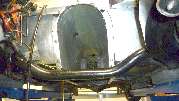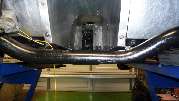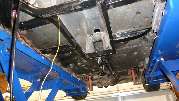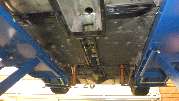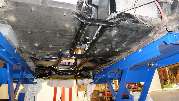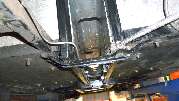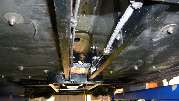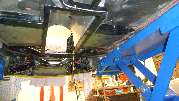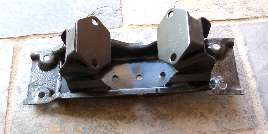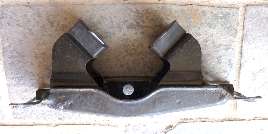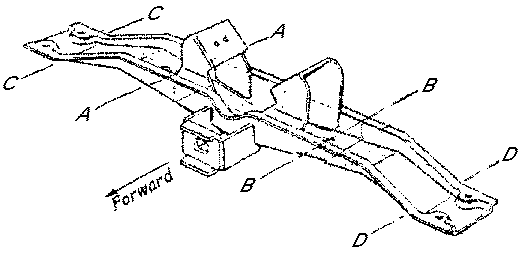 The idea is to start with an original MGB cross member, cut it through in four places, then weld the ends back on to make the shorter bolt-in rear mount for the MGA.