The MGA With An Attitude
MG 'N'-type Magnette -- HS-105-N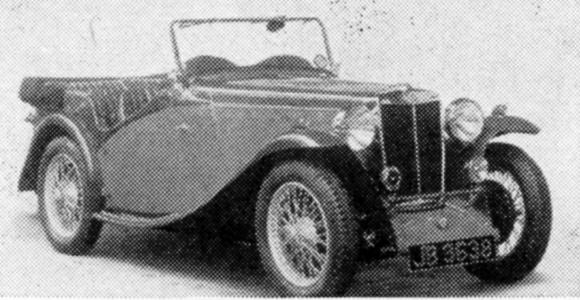 MG 'N'-type Magnette -- 1934-1936 - ('NA' 4-seater shown)
Development of the 'K'- and 'L'-types. 1286-cc, 6-cylinder, ohc engine. Twin SU carburetors (56 bhp at 5500 rpm). Four-speed manual gearbox. Smaller wheels on centre-lock hubs. Open 2-seater and 4-seater, also Airline Coupe and Allingham-bodied 2/4 seater. 'NA' had rear-hinged doors and plain radiator. 'NB' (1935 on), front-hinged doors and vertically slatted radiator; 'NE' was special racing 2-seater (won 1934 T.T.). 'ND', slab-tank 2-seater on 'NA' chassis. Approximate numbers built: 'NA'/'NB'/'ND' 750, 'NE 7.

---
Below, 1936 MG NB at LBC Show in Grapevine, TX, on Octocer 30, 2011. Featuring the 6-cylinder och engine with supercharger, single SU carburetor, and preselector gearbox.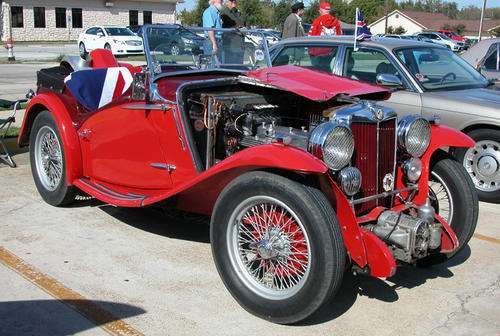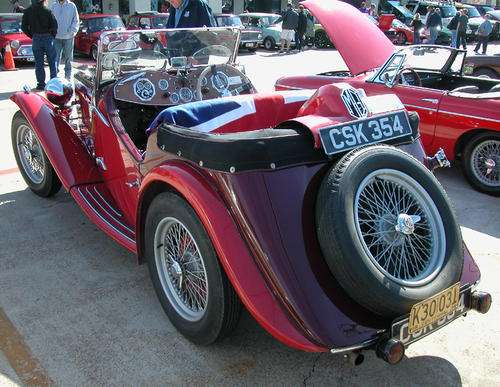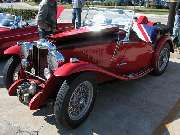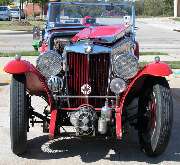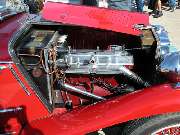 The single SU carburetor is on the font end with the blower. The gizmo on the intake manifold is a pressure relief valve (blow-off valve).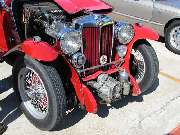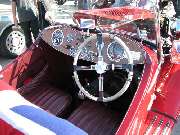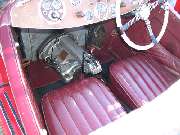 Last pic is the preselector transmission stick. The gear you want to go to was selected via the stick, then the clutch pedal was depressed and released. There was a lock-out mechanism to prevent inadvertantly going into reverse when moving forward.

See magazine articles:
A New M.G. Magnette - Autocar, March 30, 1934 (0.8-MB pdf)
M.G. Magnette Two-Seater - Autocar, April 24, 1934 (0.5-MB pdf)