The MGA With An Attitude
MG 'Y'-type 1-1/4-Litre -- HS-105-Y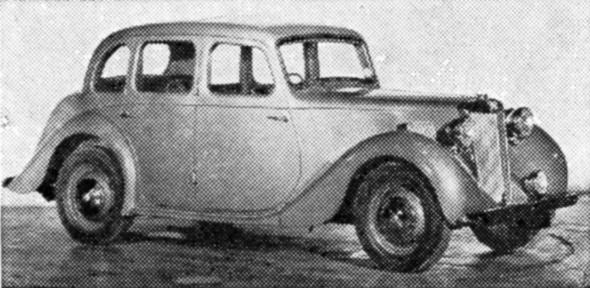 MG 'Y'-type 1-1/4-Litre -- 1947-1953 - ('YA' shown)
Four-seater saloon design with single carburetor version of XPAG 'TC' engine (46 bhp at 4800 rpm), independent front suspension, rack and pinion steering, bolt-on disc wheels.

'YT' 4-seater open tourer (1948-1950) had twin carburetors (54 bhp at 5200 rpm).

'YB' saloon (1951-1953) as 'YA' but with anti-roll bar, smaller wheels, deeper wings, and detail engine changes. Approximately 8700 built.