The MGA With An Attitude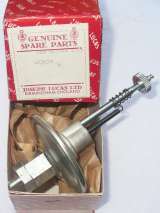 VACUUM ADVANCE UNIT Anatomy - IG-122
In case you ever wondered what was inside one of these things, here is one disassembled to show what it looks like. This one had a definite leak. When disassembled it appeared to have been badly assembled to begin with, having one edge of the diaphragm somewhat mangled. It was likely leaking for a long time, possible even from new.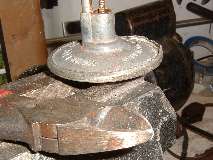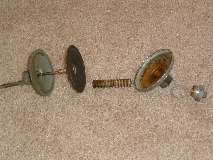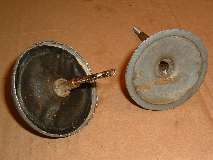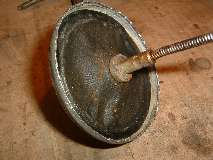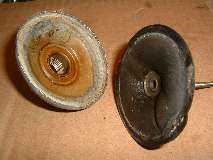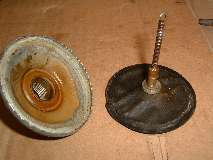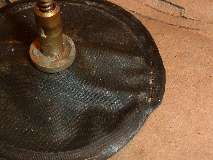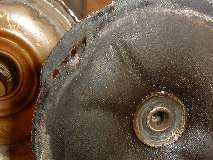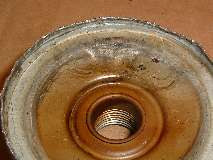 At 09:10 AM 9/28/2011 -0600, George Stringe <!-egnirts qt comcast.net-> wrote:
"Do you know of a source for vacuum diaphragm material? I took apart the vacuum advance on the the 1600 and the material is totally aged into a hard disc. I know, a new one is only $80 but it grates me that for want of 50 cents worth a material it materializes into $80. It is interesting that when I got the unit apart, it appears that the diaphragm was assembled un-carefully and it always leaked a little from day one".

The crimped together parts are always considered to be non-serviceable, so you have to buy the whole assembly. See www.britishvacuumunit.com. This guy might rebuild your original unit for less than the price of a new one. You should ask him. I don't know anywhere to buy the diaphragm alone, or the material to make one.

Cost (about $80) is a matter of supply and demand. Only a few years ago the part was unavailable. When the value of the cars increases people can spend a little more for restoration parts, and then the supply comes back when there is enough money in the pool to support production. When you want an exact replica of the original part there will be lots of different patterns, each one selling in small quantity, which raises the cost. If you can settle for a functional replacement part it should be somewhat less expensive. Shop around a little?

On 10/3/2011, George Stringe wrote:
"I received the diaphragms today for the vacuum advance. First thought is I am not sure they will work even though they are the exact size. The original diaphragm is actually two layers of thin material. The new ones are single layer and thicker than the originals. Not sure if there is enough flexibility to make the proper travel but I will give it a try anyway".