The MGA With An Attitude
FLOATING STUDS For Trim Rails -- INT-104D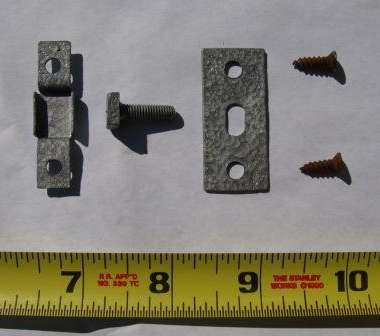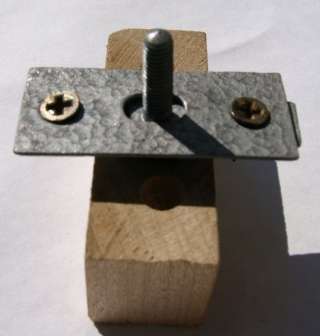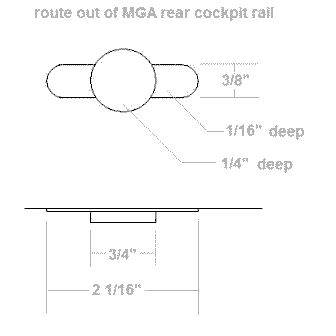 On 9/27/2012, Eric J Russell <!-ejrussell at mebtel.net-> in Mebane, NC wrote:
"Here is the rear cockpit rail caged stud (above).
They are not as corroded as they appear - I used some silver hammered paint.

"Also a sketch of the wood that is routed out of the rail before the stud is installed (right). It did not appear that the top plate was set in flush. But the photos on your web page of the door rails seems to show they might be mounted flush there.

"Here is a front cockpit rail stud and the metal end piece (below). It was attached by small tacks - driven through the plywood piece and bent over to be clenched flush along the other side".