The MGA With An Attitude

MGAguru.com
MGAguru.com
ARMREST Assembly Photos for the MGA -- INT-115A
These are photos of an original MGA Coupe armrest. The roadster armrest is identical except for an additional pleating seam lengthwise along the center of the top surface. Photos compliments of Jim Cheatham <!-jimcheatham@yahoo.com-> in Amelia, VA, USA. Notice that the foam cushion is similar construction to the bottom seat cushion and was manufactured by the same company with Dunlopillo brand name.

On 12/27/2015, Jim Cheatham wrote:
"I removed the armrest foam from my Coupe's original armrest and have attached various pictures of it. There is a red dot on the front and the ink stamped information on the top of the rear end. Notice that there is cotton fabric holding a layer of cotton batting to the underside of the top leather piece of the armrest. This is the same material as in the seat cushions".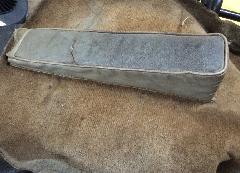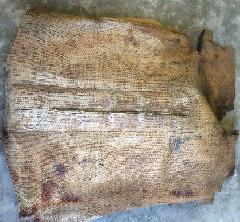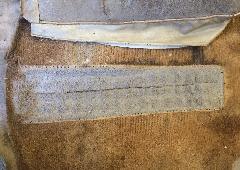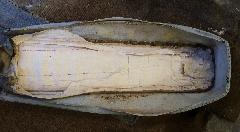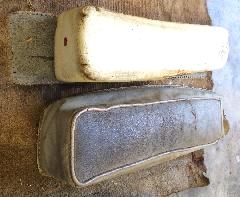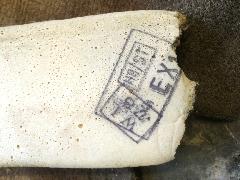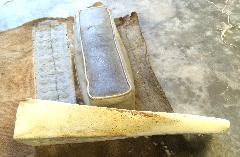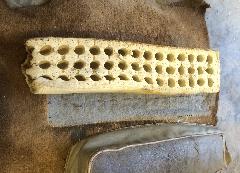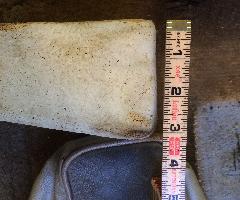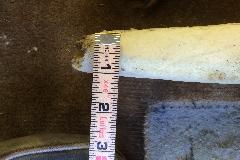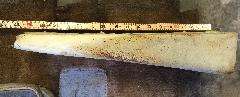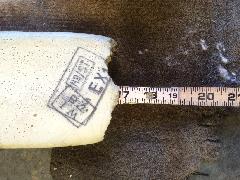 On Dec 24, 2015 Jim Cheatham wrote:
"The new carpet is slit and stitched closed like the original, but they added a strip of cloth over the slit and stitching". (This new kit was purchased from Heritage Trim and Upholstery in Vancouver, BC, Canada).