The MGA With An Attitude

MGAguru.com
MGAguru.com
Steering Wheel CENTER BADGE -- INT-135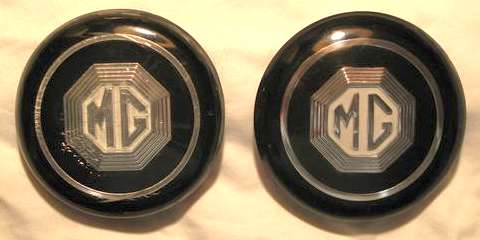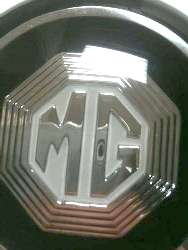 Here we have a picture of the original MGA steering wheel badge above left, and the current Moss Motors replacement part above right. Notice the "MG" letters on the original part are thicker with beveled edges. Also notice more space between the octagonal rings on the original part. The new one won't pass muster in concours judging, but some people may actually like it better. Before anyone may ask, I do not know where to find a new one in the original configuration.

Here is another new one (at right) selling on eBay by "512classics" (Sports and Classics, Inc., Jan 2011). Click for larger image. I'm not keen on the "swoopy" M.

Below is an example from a fully documented very original low mileage MGA 1600.