The MGA With An Attitude
"MGA Twin Cam" 1/16th Scale Model
By TONKA Toys -- Made in Italy
This is a die cast alloy model that I bought from Toys "R" Us in the late 1980's. Supplied by Tonka Toys, made in Italy, and having lots of serious technical errors. Aside from the name, the only thing on this model that looks specifically like Twin Cam is the top part of the engine, and the heater box (sort of). The bonnet (engine cover) is the flatter style from the early 1500 cars. Tail lights are 1500 style, front parking lamps are 1600 style, the grille is 1600-MK-II style, and of course the MGA Twin Cam never had wire wheels. The very unreal "styling line" half way down the side of the wings appears to be a parting line on the die cast parts.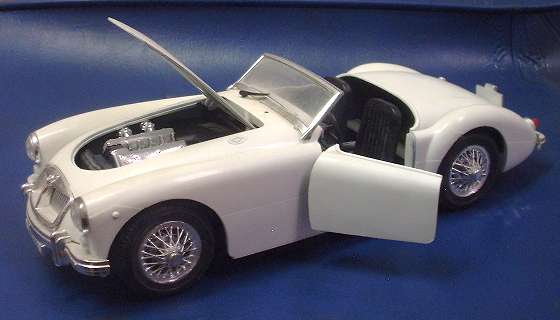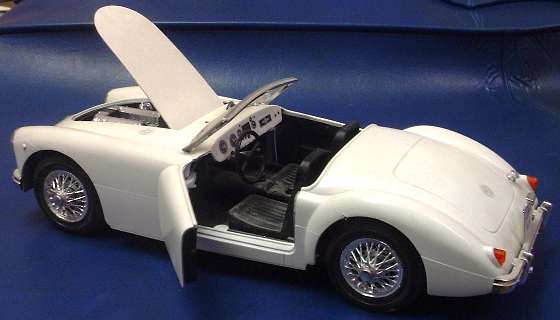 There are a couple unique features that are (almost) real (but not Twin Cam parts) and quite rare on production MGAs. It has side marker lamps on the front wings, which may be unique to Danish export cars and never appear in the factory Service Parts List. It also has an intermediate silencer (muffler) in the exhaust system the may be unique to Swedish export (after December 1961) cars. So it appears there was one overly enthused Italian craftsman who didn't want to miss any of the good features of MGA.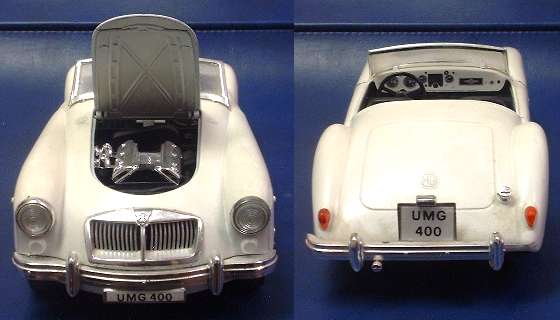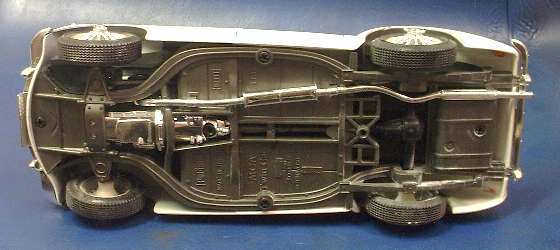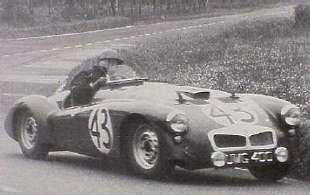 And of course it is not even remotely similar to UMG 400 (notice the tag number), which was the 1952 Le Mans car built on a highly modified MG TD chassis.