The MGA With An Attitude
The Power of Wishful Thinking - RT-307
1500 Waiting For 30 Years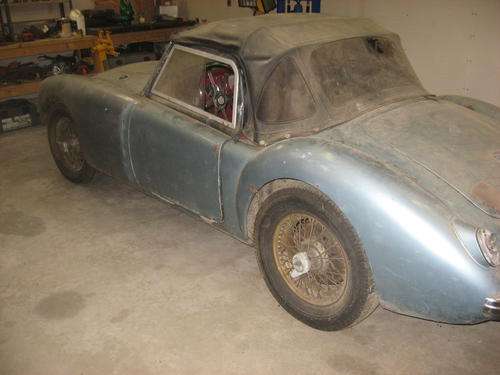 On November 03, 2011, Marcus T in Orting, WA, USA, wrote:


"Hello everyone. I am about to start my renovation on my 1959 MGA. Thanks for getting me motivated to start this project I have been putting off for 30 years.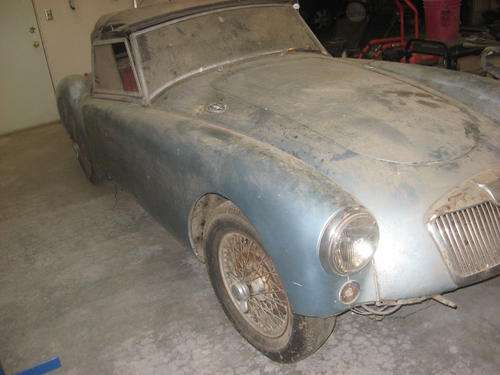 I bought mine in 1972 from my sister's boyfriend. He smacked the F/L side and then enlisted in the Army. It sat in his garage for a year or so then he finally relented when he realized he would never touch it again. Not happy that I could only give him $200, but I was only 15 years old and he knew it was going to a good home.


I fixed it up between 1972 and 1976 and used it as a daily driver for a couple of years. I then got married, bought a house and had kids. That is why I haven't touched in all of these years. When we closed on our first house in 1982, I drove into the garage and turned off the key. It has been in a dry garage ever since.


From what I remember, it was/is in pretty good shape and everything worked. It is one of the last of the 1500s in 1959.


I am not going concours, but am keeping it all original. We have set a budget. I won't be spending all of my time on it but now that I have pretty much finished all of my other home projects, I will be out in the garage quite a bit. Do you think 4 years is a pipe dream"?