EX186 at Twin Cam Jubilee 2008
Click for larger image.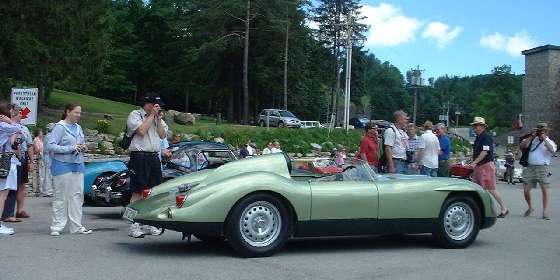 The MGA Twin Cam Jubilee was held in July 2008 in Silver Springs, Pennsylvania, to celebrate the 50th anniversary of first production of the MGA Twin Cam cars. This photo was taken at the reenactment of the MGA Press Release and Demonstration Day, 50 years to the day and hour from that momentous event.

---
For a recent article on the history of this car, see
http://www.britishracecar.com/JoeGunderson-MG-EX186.htm