The MGA With An Attitude
Compressing Front Suspension Springs #2 -- FS-203A
Jan 29, 2011, Mick Mcguire in Georgia, USA wrote:
>"I'd never installed coil springs with the cross member off the car. This was my solution and it worked very easily and well. This is my Son-in-laws 1973 MGB that we are working on together".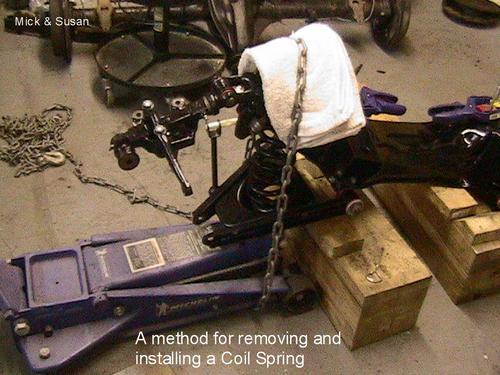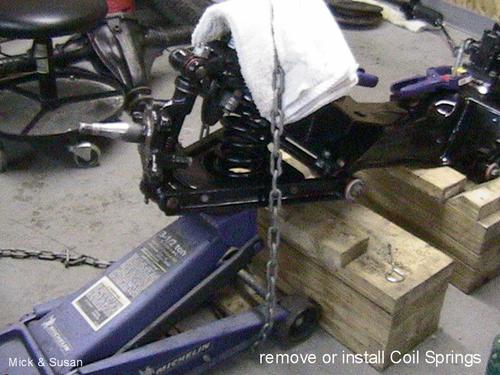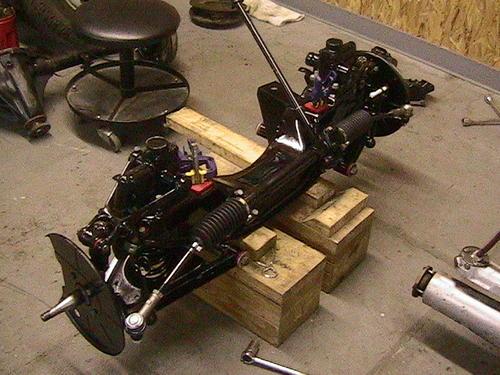 Considering that this works with a loose MGB front suspension cross member, it should be a snap with MGA cross member welded to the chassis frame.