The MGA With An Attitude
VALVE STEMS For Tubeless Tires - TI-120
MGA could originally have either steel disc wheels or wire wheels. Most of the cars would originally have tubes in the tires, and all of the wheels had 5/8-inch (0.625") hole for the valve stem. In late production there was a tubeless tire option for the disc wheel cars. If you can figure out how to seal the spoke holes, you might also run tubeless with wire wheels. Dayton Wire Wheels now manufactures sealed wire wheels (optional) that can be run tubeless.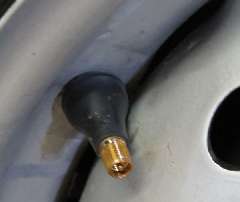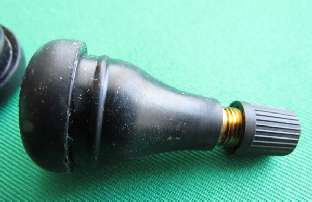 To use tubeless tires you need the right vale stem to fit the 0.625" diameter hole in the wheel. Tubeless valve stems come in two sizes, skinny and fat. Hole sizes are 0.453" and 0.625" respectively. Both sizes are available pretty much anywhere, including in bubble packs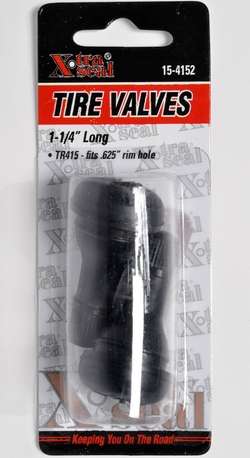 in the small auto department at the local discount department store. The ones you want for MG wheels will be TR-415 type for 0.625" hole and 1-1/4" long.