The MGA With An Attitude
INSTRUMENT NEEDLE PULLER - TS-211
On 9/16/2010, Dave Headrick from Lexington, SC wrote:
"I took the time to fabricate a little needle puller to facilitate removal of the needle without breaking off the brass counterweight (which I've done twice now). Not a big deal to epoxy it back on but this gadget prevents damaging it in the first place".

"To use it, remove the screws that hold the dial to the mechanism behind it. Slide the "U" shaped flat bracket over the needle hub and position the "U" shaped round bar with the pins in the screw holes that hold the dial on. Connect the two parts together with the #2-56 screw and tighten until the needle pops off".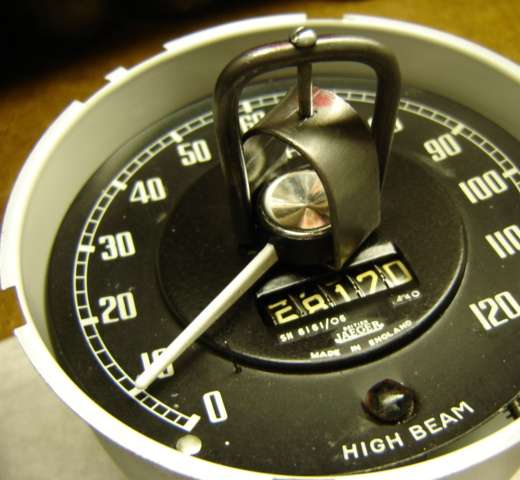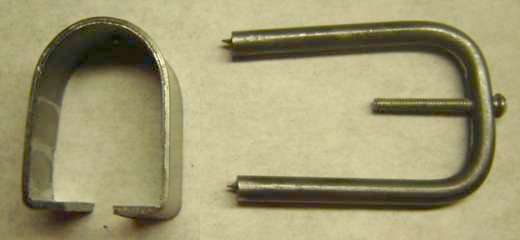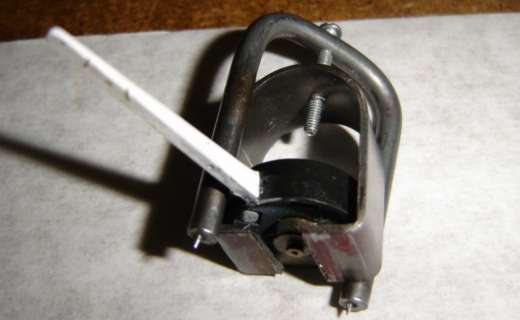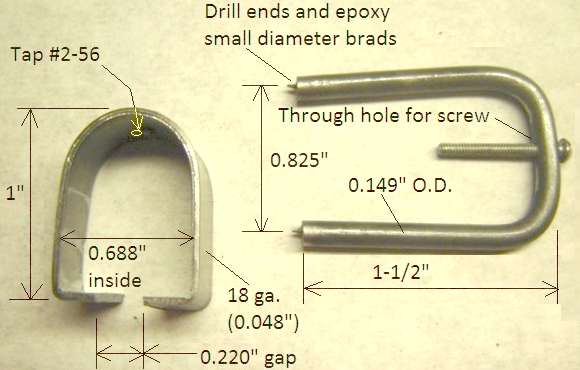 The fixture is made from small diameter rod stock and a strip of 18 ga sheet metal. The only critical dimensions are the distance between the points and the gap in the puller jaws. If the puller fits tightly around the needle hub, it's important to have a minimum inside radius where the puller jaws intersect with the puller arms at 90 degrees to avoid the puller exerting it's force on the edges of the plastic needle hub as opposed to the brass counterweight.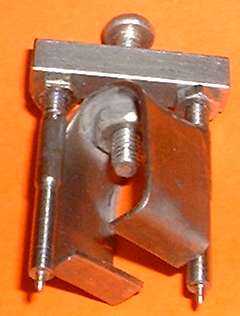 Here we have a slightly more refined design of the same tool using 1/4" square bar, 9/64" diameter rod, a #8 screw and some #8-32 and #6-32 hex nuts (and more machining on the legs). If you use slightly longer rod with longer thread to accept another nut on top you wouldn't need to tap threads in the bar. If you square off the cradle you could use a press in place PEM Nut and skip the epoxy (but need an industrial source for the PEM Nut). Below see drawings of the machined parts and assemblies