The MGA With An Attitude
INSTALLATION GUIDE for Clutch Lever Dust Boot - TS-217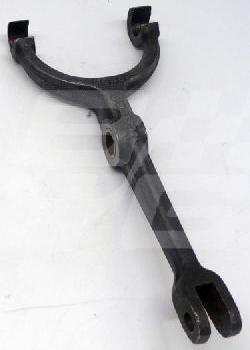 This is for all of you who have ever fought to push the small round hole of the rubber dust boot over the larger square end of the clutch release lever for final assembly. Push this guide pin into the rubber boot first, then place the clevis end of the lever against the tail end of the guide pin, and push it through the rubber boot.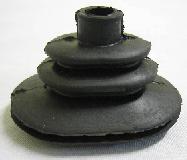 At time of this writing it is not a commercially available part, so you get to make your own. The pilot end is 1/2-inch diameter, the larger end 3/4-inch diameter, 5-inches long, and the tail end cut to mate with the lever clevis end.

Thanks to Thomas Furtwaengler for the original tool idea, and to Giovanni Delicio for adding the hole in the tail end. I have found it advantageous to grind the corners off of the square clevis end of the release lever. It might be nice to have a radiused cradle in the tail end of the tool to match the radiused end of the release lever (in which case you may not need the hole for the cross pin).