The MGA With An Attitude
SIDE CURTAINS 1600 Original - TT-110-16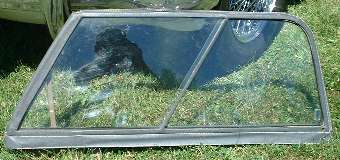 The original 1600 type side curtains were also fabric covered, but eliminated the bottom lift up panel. These have a fixed thin Isinglass panel in the front half (often turned yellow), and a sliding Plexiglas panel in the back half. For the early 1600 model cars the side curtains had a wide margin fabric edge (outside flap) at top and back (photos below). In August 1960 the wide flap was deleted or made very narrow (photo above).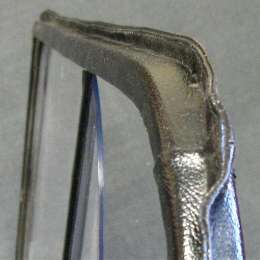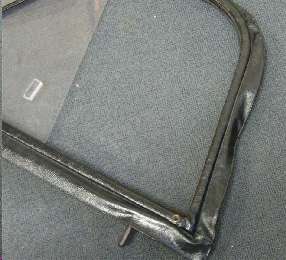 In August 1960 there was also a matching change in design of the rag top with an overhanging drip area. The later design supersedes the earlier type for replacement parts. The fabric covered 1600 type were a bit expensive, but there were alternatives (see following pages).

See additional information for side curtains used with bolt-on hardtops in the Hardtop section.

The following pictures are provided by Rob Mackenzie. <!-robster1234 at hotmail.com-> They are survivor side curtains from his 1600-MK-II (after the perimiter flap was reduced in size).