The MGA With An Attitude
MGA ALUMINUM TOP Photos and Details - TT-121
Here are pictures of an original factory aluminum hardtop made by Vanden Plas, nicely restored, taken at UML Summer Party Reunion in August 2004. (Click for larger pictures).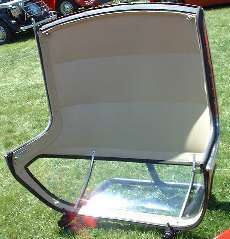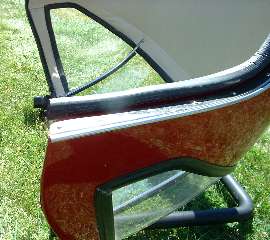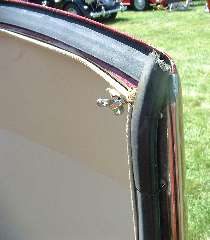 Built to be light weight, it has aluminum shell and plastic windows. The fabric interior liner looks substantial, but is in fact minimal and uninsulated. The tubing struts inside the window are structural (flattened to a "C" shape cross section). Rubber seals all around do a good job (assuming they are properly installed). Wing bolts at the front corners attach to the windscreen same as the rag top. "L" brackets at the sides use "J" bolts to attach to the rag top frame mounting brackets on the body aft of the doors. All aluminum hardtops were built with off white interior liner and black painted exterior. Many have since been painted other colors, most commonly to match the main body color of the car.

---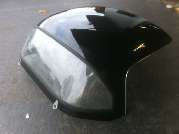 Addendum, December 19, 2012:
Here is another alloy top going for high price on eBay. This one is excellent original condition, not restored, a few minor scratches in the backlite. ---- Unfortunately it died a $3,151.00-USD with reserve not met. Looks like the seller didn't really want to sell it.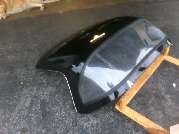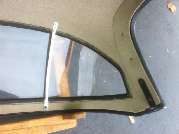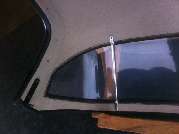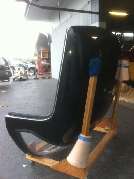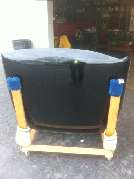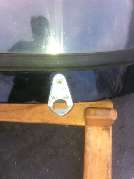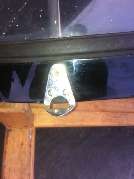 ---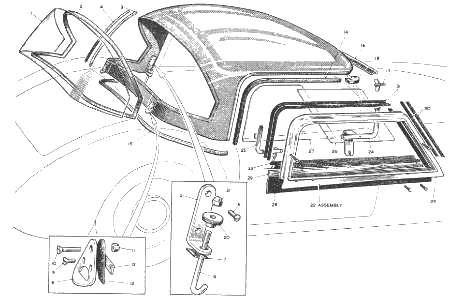 Find Service Parts List for Aluminum Hardtop here.
From MGA 1500 Service Parts List, page R.39 and plate RQ.


The fiberglass hardtop, alloy hardtop, and MGA Coupe all use the same headliner material (different patterns).

Addendum, June 8, 2016:
Just for kicks, here is a factory aluminum hardtop stripped bare with the aluminum skin polished to a bright luster. I wonder how long that took to make pretty. Also notice screenwipers mounted in the hardtop, and the small Brooklands screens hiding behind the standard windscreen, intended to run sometimes with the top and windscreen removed). But if it ever ran with a ragtop it would have no screenwipers.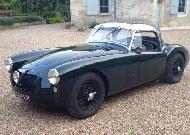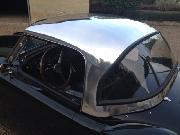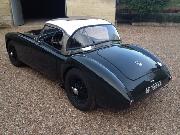 Photos compliments of the car owner, Vincent Queffelec<!-vincent at queffelecfamily.com-> in France.