The MGA With An Attitude
MGA Aftermarket Hardtops - TT-123AF
Australian Fiberglass Products

This ad was in an Victorian MGCC magazine dated 1964.
Thanks to Bob Somerville in Melbourne, Victoria, Australia for the picture.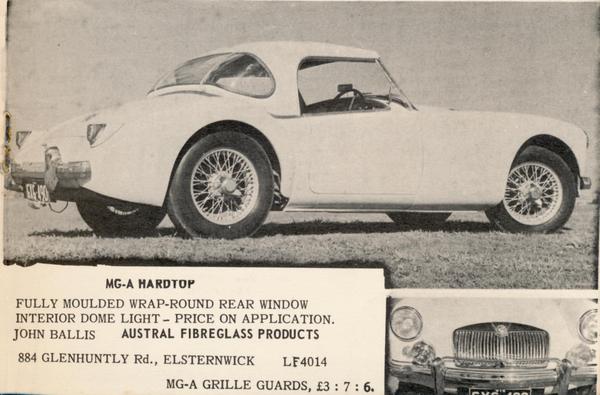 Photo below is from David Lake, Gold Coast, Queensland, Australia.
The car belonged to his father in the late 1960's.