The MGA With An Attitude
MGA TRAILERS - TH-102A
These pictures taken at UML Summer Party Reunion, August 2004. What you see is what you get. And no, I didn't notice where the latch release is hidden. This one is a double ended 1500 boot, perfectly symmetrical except for hitch on front and bumper on back.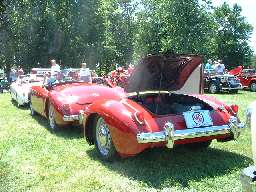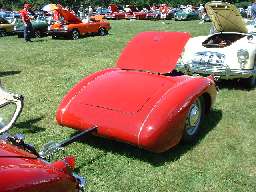 ---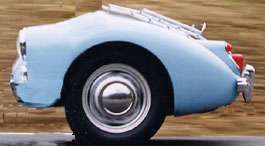 This is an MGA 1600 trailer complete with headlights and grille (maybe). It just popped up on the net somewhere with no details. (2008)

---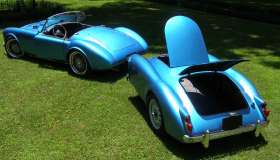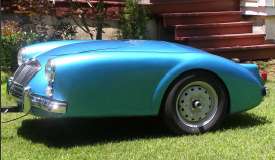 This 1600 extra length trailer was built by Jeb Blanchard.
"Plenty of interior space". (2010)
See article on how it was built.