The MGA With An Attitude
Trailer to CARRY YOUR MG, #5 Aluminum Construction - TH-405
Ron Ramer in Cincinnati, Ohio, has this nifty all aluminum trailer for his MG service. The 8114 model number designates the flat bed is 81-inches wide and 14-feet long. Considering location of the single axle, you likely want to load the 13-foot MGA or MGB with a foot of rear overhang and two feet of empty space at the front end.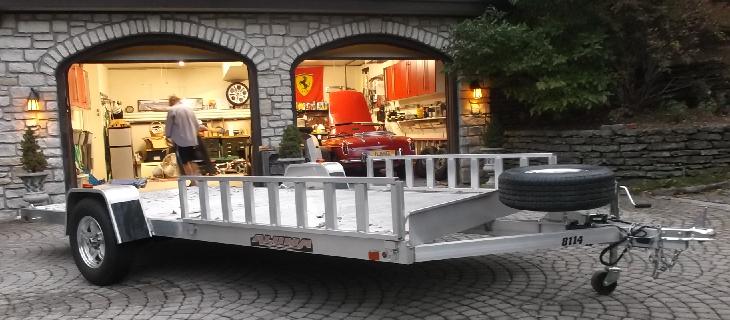 Aluminum frame, floor, fenders, wheels and ramps. LED lighting. Made by Aluma in Bancroft, Iowa, USA, this trailer is very light weight, something like 600 pounds without brakes, somewhat more fully equipped. Check the Aluma web site for details.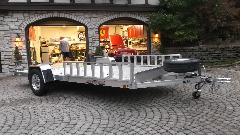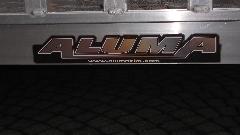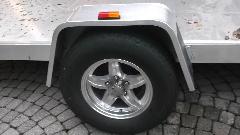 What looks like side boards near the front of the trailer are actually the removable trailer ramps. These can be hooked onto the rear end in normal fashion for loading your car. They may also be hooked onto the side for loading your ATV sports vehicles.