The MGA With An Attitude
TWIN CAMS from the Production List - TC-107-1270

YD3.1270
The last MGA Twin Cam to race from green to checker at Sebring (2012)
Currently in Vancouver, BC, Canada


MGA Twin Cam - YD3.1270
At the 60th Sebring Endurance Race on March 7, 2012, Michael Zbarsky is in #53, 1959 MGA Twincam. This is likely to be the last Twin Cam that will ever take a Green Flag to Checkered Flag at Sebring.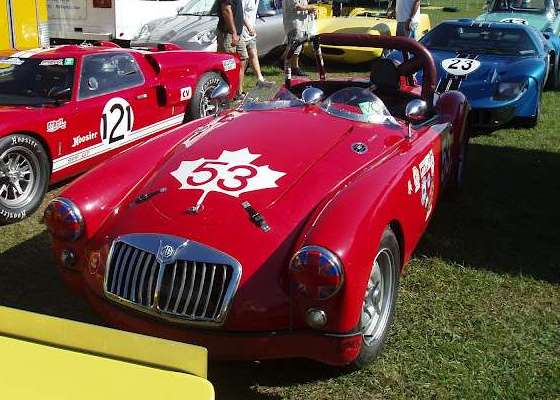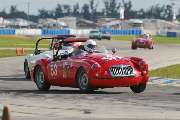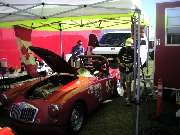 Rakph Zbarsky wrote:
"My son Michael raced our #53 MGA Twincam, the tech guys had never seen a Twincam before. We make a claim that #53 may be the last ever Twincam to take a Green flag/Checkered flag on the hallowed track at Sebring. I am racing the #60 BMC USA Works GT, resurrected and back again at Sebring since barrel-rolling down the back straight in 1970 (see the Youtube video for 1970 Sebring). A tremendous event, once-in-a-lifetime opportunity to see all the Sebring MGAs together".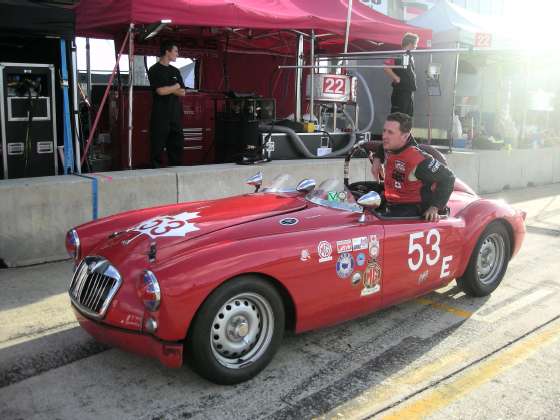 See more photos on picsaweb - - - See in-car video on YouTube 31:11