The MGA With An Attitude
TWIN CAMS from the Production List - TC-107-1626

YD1.1626 - SBL 707 - Ran in (2) 1959 European rallies,
raced in South Africa. Then moved to Canada, UK, and Switzerland.
Now bearing Registration FSX 152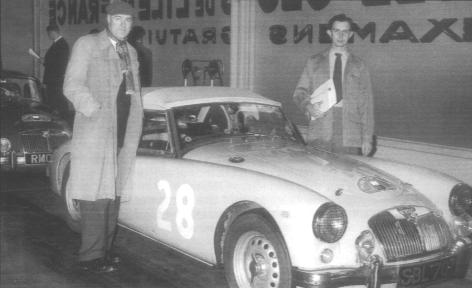 (photo from ENJOYING MG - July 2008)


SBL 707 is YD1.1626 as confirmed by the Kithead Trust registration records. It was in (2) 1959 European rallies, then repainted BRG and sent to South Africa. Now in Switzerland. In early February (2009) it was for sale asking 135,000 Euros (ya, sure).

This car possibly has one of the left over 1959 Sebring BMC Comps prepared Twin Cam roadster bodies. See article in MGA Twin Cam 50th Anniversary book.

---
As seen at Silverstone 2005: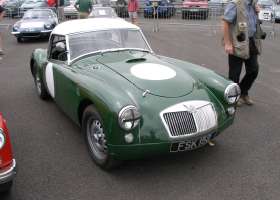 ---
The following photos and information come from Graber Sportgarage AG (www.grabersportgarage.ch) who offer the car for sale in September 2011. I do not personally vouch for accuracy of any of this information, but it appears to be documented. If this is correct, it seems to have changed registration numbers a couple of times.

1959 MGA Twin Cam Works car
Very rare Works car in excellent condition and ready to race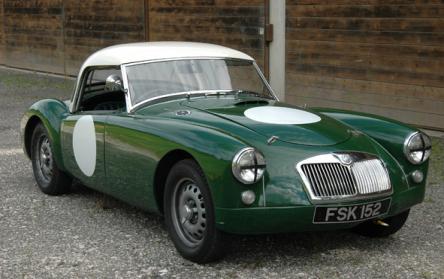 Chassis nbr. YD1/1626 .1762 ccm twin cam 4-cylinder engine with twin Weber carbs. 120 bhp. Factory built works car.
.... The factory entered a team of Twin Cams, bored out to 1762cc to compete in the 2 Litre class at the 1959 24 hours. This car YDI/1626 was built on March 9th 1959 and dispatched to the BMC Competition department on April 7th 1959. Heritage records confirm that it had no engine number at this time. It sent by MG chief designer Syd Enever to George Tuck, then managing director of BMC in Johannesburg where it passed to Ralph Clarke (later Leyland production director). Clarke later remembered the Twin Cam arriving in South Africa in immaculate condition, complete with twin cam engine, for use as a promotion vehicle and confirmed it was built as a factory race car and was in full sports car trim for competition work. He also remembers that the intention in SA was to race the car in national events, where it featured heavily over the next 2 years. In 1960 the car took part in races at the Kilkenny circuit, in the Cape Town acceleration tests and sprints driven by I Philips and two hill climbs in Paar driven by R Turner. It was further raced in South Africa in 1961 by Turner but then does not appear on the radar again until 1974 in the Cape Town "East London" Cape Town rally driven by Mike Jenkins. At this time the car was exported to Canada. Here it passed through numerous owners before being re-exported to the UK in the late 1980s, where the Halfway Garage sold it to Charles Tyler in 1991. The present owner acquired the Car in 1993 and imported it into Switzerland. Since then the car has been fastidiously maintained by ex-MG Twin Cam specialists Bob West and Gerry Brown in the UK and raced continuously. The car comes with both a Le Mans type half windscreen and a full works hard top. The paperwork with the car includes a complete list of owners and early events, both original UK title and a Swiss 13.20A. There can be few better documented cars on the market - fewer still MGA competition Twin Cams with both a complete history and all of the correct fittings including the 1762cc 120 bhp engine with the Twin Webers.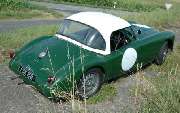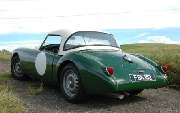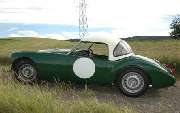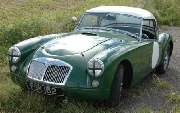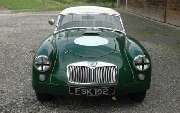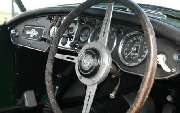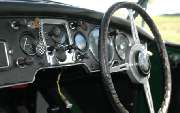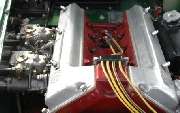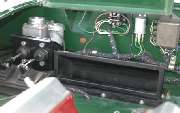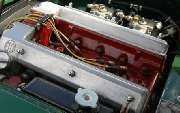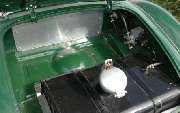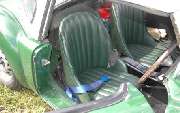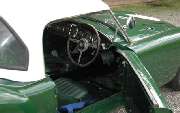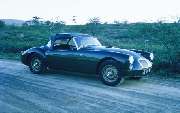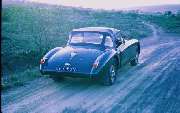 ---
On 9/29/2012, Bo Giersing <!-giersa at iafrica.com-> (MGA Twin Cam Group) wrote:


"This car has been for sale by Graber for several years. I suppose that the reason that it has not sold is partly because the 'well documented history' contains some obvious mistakes and omissions. However, there is no doubt that this car was prepared by the competitions department. Robin Barkers analysis of 1626 presented on page 50 of the Twin Cam 50 year book is very convincing. This car was certainly not built for Le Mans and it was also not fitted with a 1762 engine by the factory. There is also no record of the car having featured 'heavily' in national race events in South Africa - the entry list for all the endurance races at the time does not include this car. If Graber presented the car with its correct and documented history there would be a better chance of finding a buyer.


Ralph Clarke, who became the engineering director of BMC South Africa, personally removed the twin cam engine from 1626, and a 1600 pushrod cross flow engine was installed, this is how I remember this car when I had my first Twin Cam in Cape Town back in the 1960's. I had a long conversation with Ralph Clarke earlier this afternoon at a classic car race meeting at Kyalami. He recalls that the engine from 1626 was sent to Noel Horsfield in Durban, CEO of the main MG dealer in SA. When I sold YMH5-2413, it came with 2 Twin Cam engines, 2261 which was a 1762cc Le Mans engine originally fitted to the car, and 1611, which I suppose could have been the spare acquired from 1626. Ralph Clarke said that when 1626 arrived in Cape Town from the factory for George Tuck, CEO of BMC, it was presented as a new car in BRG, not Ash Green. I suppose that after the Tulip Rally entry 1626 was spruced up by the factory to George Tuck's specification, including a new engine and new paint, to be sent to South Africa.


I showed a photo of the twin fuel pump installation on 1626 to Ralph Clarke - 2 twin Cam pumps mounted on the RHS inside the trunk - and he said that he recalls that this was how the car arrived from Abingdon".