The MGA With An Attitude

DEMONSTRATION DAY - July 14, 1958* - TC-130B
Launch of the MGA Twin Cam - (Pg 2)
(*various reports of the actual day of demonstration, 14, 15, 16, or 18).


About five or six MGA Twin Cam cars were present for demonstration day, including 501 & 502, and possibly 499 also (but not confirmed).
These are images of 499 (PJB147) procured from BMIHT Picture Library.
Photos courtesy of © British Motor Industry Heritage Trust.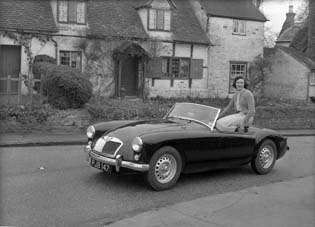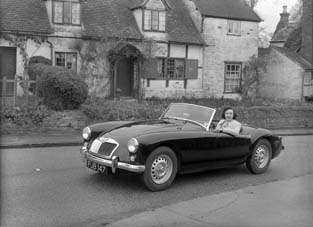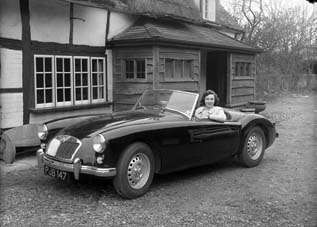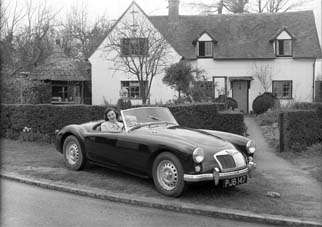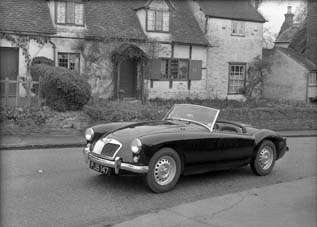 This last picture was the one used for the publicity material.

This note from Dominic Clancy:
"The photos (if I remember correctly an article I read somewhere) were taken outside John Thornley's house, and the lady in the car worked in the press office at Abingdon."