The MGA With An Attitude
CHOBHAM, SURREY Track, 2012 - TC-131
On 8/25/2012, Richard Gough <!-refgough at yahoo.com> wrote:
"I went yesterday to the test track at Chobham Surrey for a photo shoot for the magazine 'Classic Car' with some Healeys, where,as some of you will know, the Twin Cam was launched to the press July 1958. The amazing thing is that I cannot see that it has changed much in over fifty years".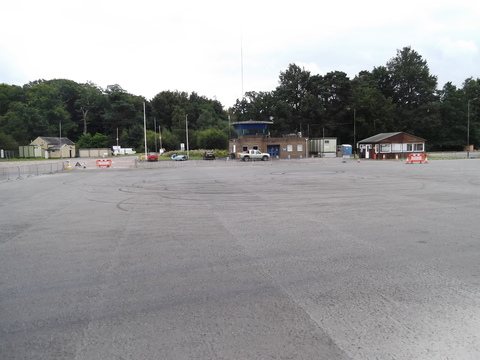 The paddock where they all assembled for there turn at a blast around the circuit.
I bet those press boys and girls had some fun.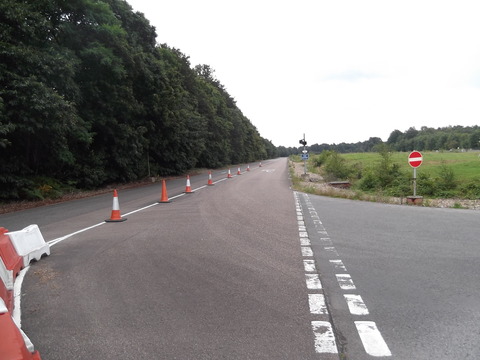 Finishing straight where they returned to the paddock.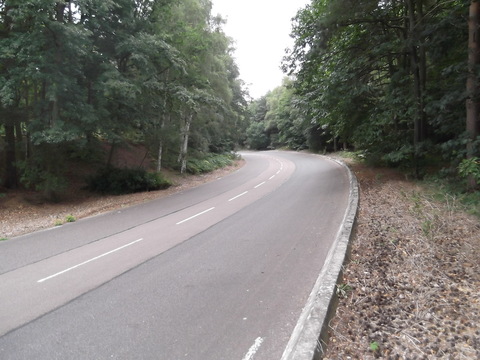 Banked turn on back of circuit.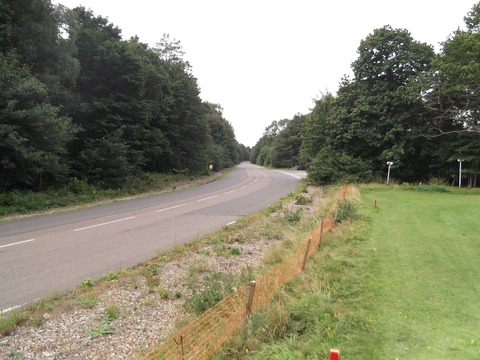 Hilly bit on inside of course with bends.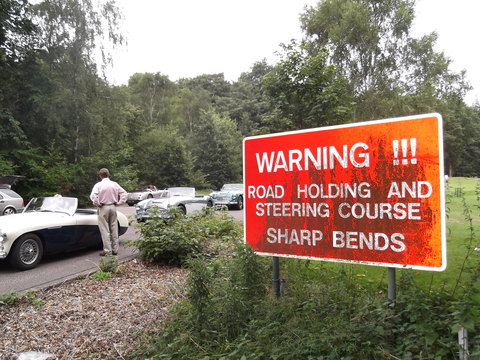 Out on course.

"I also had a drive around the circuit a couple of times albeit in a Healey. Pure nostalgia, loved every minute". -- Dick