The MGA With An Attitude Cylinder Head WELDING - TC-302B
Photos compliments of Richard Porter <!-rvwp at yahoo.co.uk-> in the UK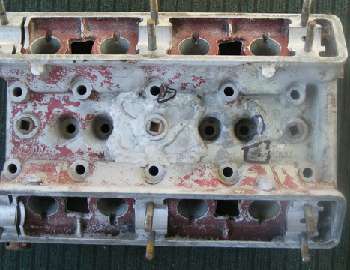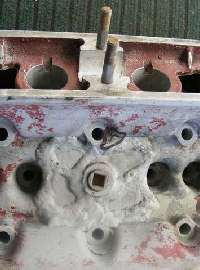 This cylinder head was welded once before, apparently not well done, because it has cracks (marked in black). Oselli Ltd machined the head and press fitted bronze sleeves. Also fitted long cam buckets, new valves, valve guides, and had the head cracks welded by specialist company. Total cost inc parts from Peter Wood, £3310 !!! Notice three pipe plugs on top center. After welding repair two holes are closed and only one threaded port into the water jacket remains.