The MGA With An Attitude
Dennis Carpenter Ford Restoration Parts
Concord, North Carolina
(March 2, 2017)


Thursday, March 2, 2017:
We were off to visit Dennis Carpenter Ford Restoration Parts. We had about an hour and a half for a tour, followed by another hour or so for a presentation and question session with Dennis Carpenter, and also Matt Agosta from Steele Rubber Products.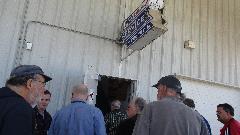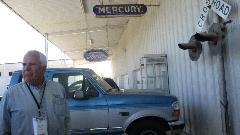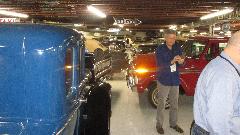 First inside a tour of the museum. I wasn't counting, so what you see is what you get, but some of the cars were elsewhere due to some remodeling going on.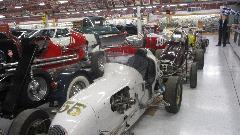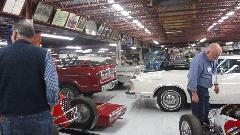 Then off to the factory buildings, several of them. There were several rubber molding and curing machines, this one being for continuous extrusion or rubber seals, making strip seals in almost any cross section you can imagine.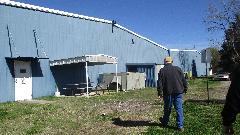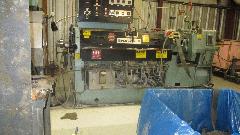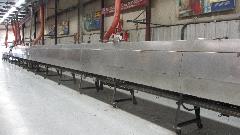 I took the picture of boxes of extruded seals before I realized it was scrap to be recycled. Then a machine to punch out flat rubber parts out of sheet stock, and a press brake for bending sheet stock, and a forming press.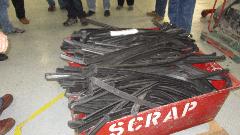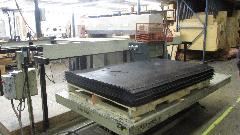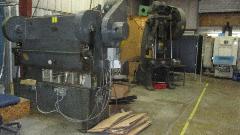 Then into the zinc and pot metal casting shop. This is where you get those nice die cast emblems that are commonly chrome plated, but they have to start off as rough castings.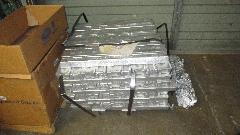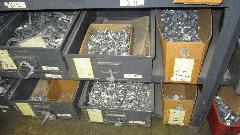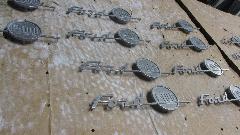 If you can read mirror image, the flat casting die says "Custom Cab". The rack of boxes is unfinished die cast parts awaiting trimming and polishing before plating. Next picture is the sewing room where they put pleats and edging on interior panels.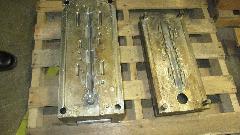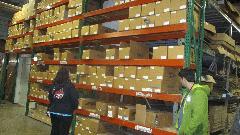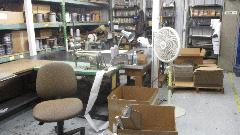 Headliners, original doors for designing an test fitting interior panels, and a variety of aluminum threshold plates an other flat panels with embossing and logos stamped in.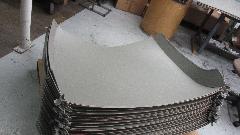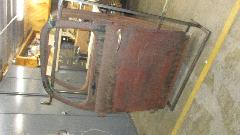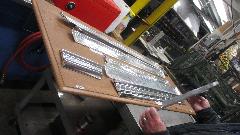 A multi-stage rubber molding machine (I think), and a variety of large capacity stamping machines.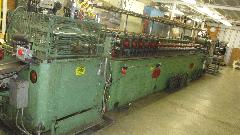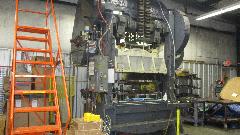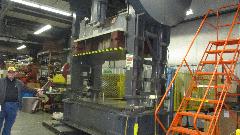 This was a nice trick, a forming machine for making the "roller coaster" side moldings for pick up trucks.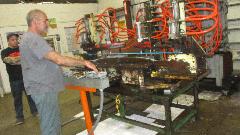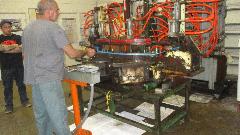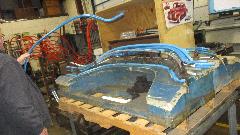 Ever wonder how wheel covers were made?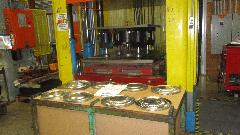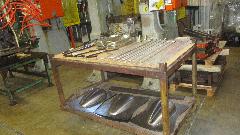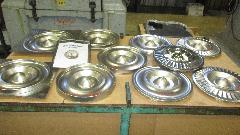 Here we have the magic of making carburetors for 1941 Fords. Part iron, part pot metal, lots of deburring and NC machining and dozens of little holes. After cleaning and assembly every carburetor is fueled up and run on an engine for testing and adjustment, then drained of fuel and blown out dry before packaging.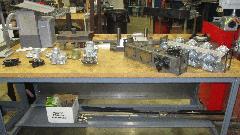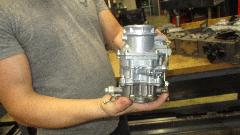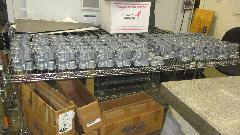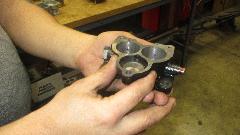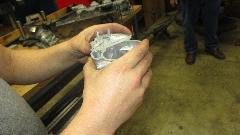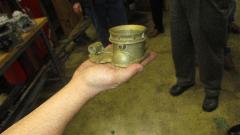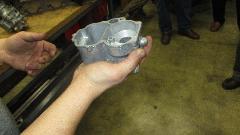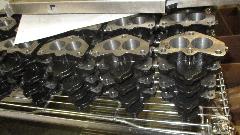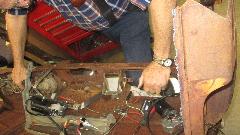 Last photo above is an original truck bulkhead and dash assembly used to proof the fit of windscreen wiper assembly parts. The press below is for pressure molding plastic parts, then a variety of parts from this machine.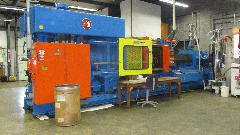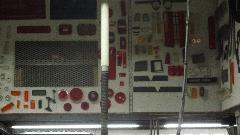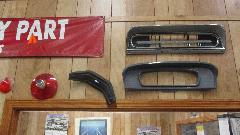 The little press below is significant in that it was used to make the first reproduction parts Dennis Carpenter ever produced. It first made dash knobs that were made from soybeans. Later use to produce a larger variety of knobs and switch handles. Today the company has more than 140 employees and is still growing.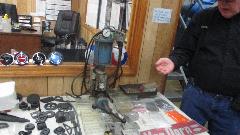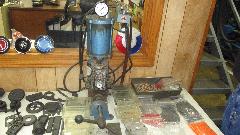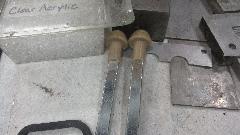 Some additional memorabilia and collectibles hanging around the premises.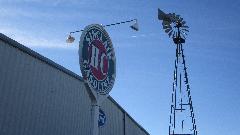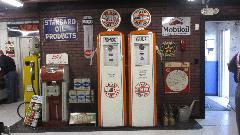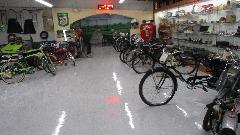 The Cushman Scooter collection is on the second floor above the museum. Seems like there must be one of every Cushman scooter ever produced, including Cushman passenger trailer and some utility trucks.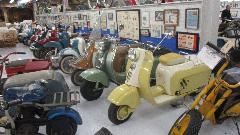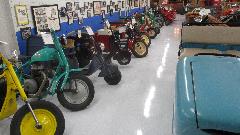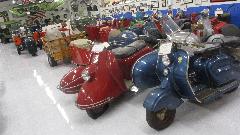 Last photo below is a 1958 Cushman Allstate scooter that was sold through Sears and Roebuck. My older brother bought one of those new, and I got to tool around on it occasionally, although it was a bit much to handle when I was 12 years old.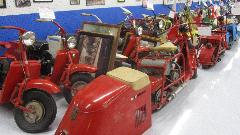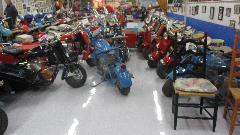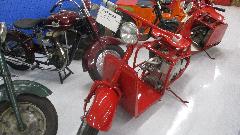 Then we had a nice presentation by none other than Dennis Carpenter himself, relating the history of his business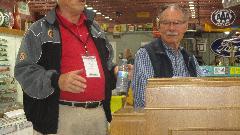 and a prediction that it will likely be growing more for the next ten years. No one should pretend to know what will happen any farther than that into the future. Dennis say he will stick to Ford parts, just to busy to get into any wider line of products. There was additional presentation by Matt Agosta of Steele Rubber Products, also making reproduction parts for the restoration business. So far business is very good.

Not finished for the day yet, still running three days in arrears on documeentation, but will continue soon. Stay tuned.