The MGA With An Attitude


MGA Guru Is GOING MOBILE - (December 16, 2014)
Don Loftis, Custom Coachwork Inc, Mims, FL


Tuesday, December 16, 2014
We wander over to Don Loftis' place again to check out the rest of his toys by daylight.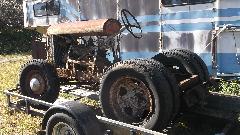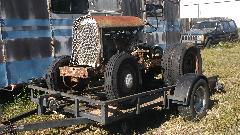 The first "in your face" vehicle appears to be a Ford Model A tractor (looking for a new home). The frame is simple channel iron, and the rear axle appears to be early model truck parts. There are also some Ford flat head V8 engines looking for new homes. Offers?

Then we have this interesting pair of vehicles. You may need to stare at the pictures for a while to realize what chassis is underneath the outer shell. Don has a company name Custom Coachwork Inc, and he has fabricated these special fiberglass bodies to fit on the MGB chassis. He calls them MGX. The red one has an Oldsmobile engine, and the blue one has a Corvette engine. Wanna play?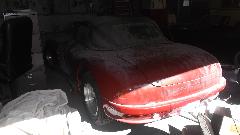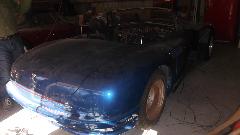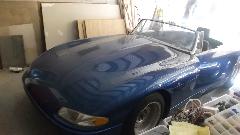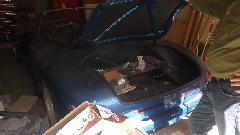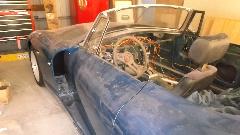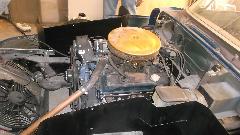 What we have below is an Austin A-series cylinder head (MG Midget or AH Sprite) that has undergone extensive machining to lower the height of the rocker shaft assembly. No one knows why. There is another head that has been sliced and diced to reveal internal structure of the casting, apparently to aid in shaving, porting and polishing of heads for racing engines.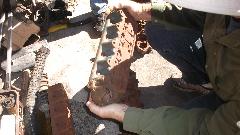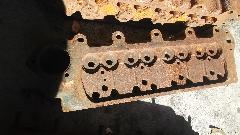 We have an MGB GT in restoration.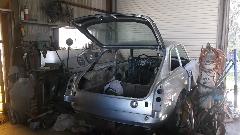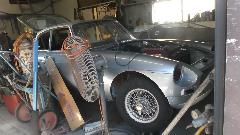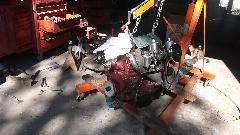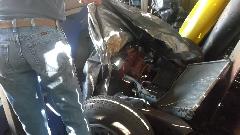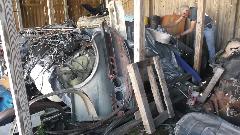 And hiding under this mystery pile of parts is, .... (wait for it) ....
....
an MGA with a Chevy 350cid V8 engine. .... Say WHAT? !!!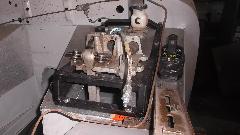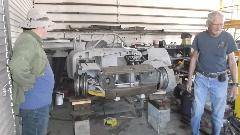 How about an MG Midget being prep'd for racing? I like the brake equalizer set up.

Or a Datsun 510 in the paint booth. -- And another MGA, goodness knows where this one is going.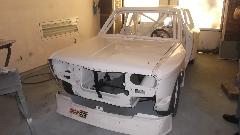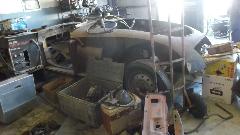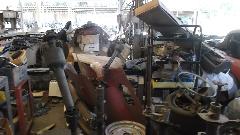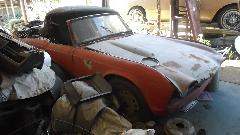 If you stare long enough you may find four MGA on the left.


The TR4 on the right.

A Studebaker Avanti, an MG-BGT, and a chopped and channeled 1950 Ford Coupe below. Really?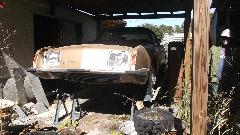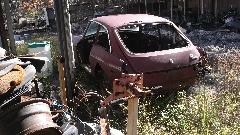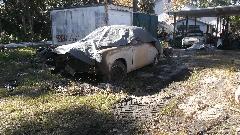 Don's pride and joy, his first race car, and the MG Midget still gets raced occasionally.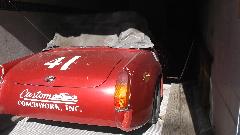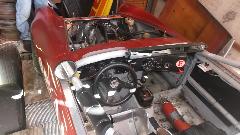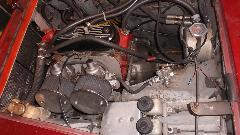 An MG J2 with a slightly uprated engine, another Midget racer, and a container load of spare engines.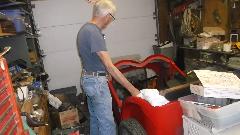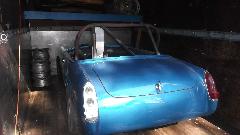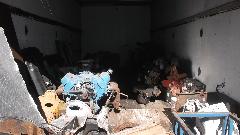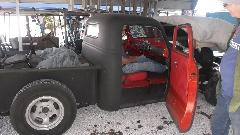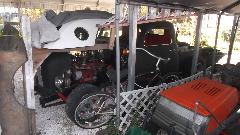 This I believe is a 1950 Ford truck chopped and channeled. The frame is at original height, and seating space is close but adequate (similar to a sport coupe). A tri-power six cylinder, light and very quick. I am told it will spin the tires for about six feet, then bang your head on the back of the cab when it rockets off. (Did you notice the T-bird hardtop)?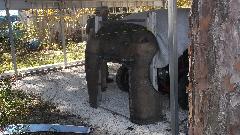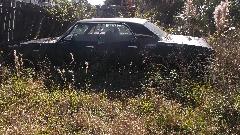 First above is a nose mold for an Elva Courier (I think), then a slightly newer sport side truck, and a four door Chevrolet Corvair, just to round out the stable. Is this an eclectic collection, or what?