The MGA With An Attitude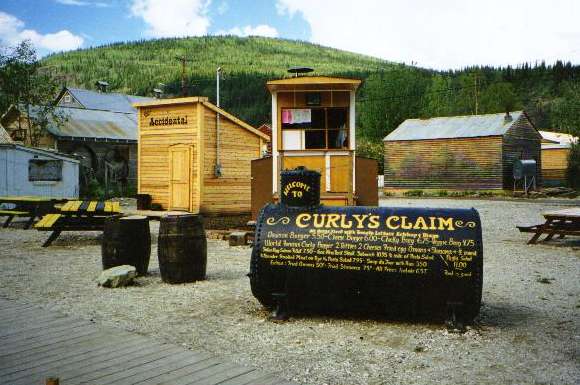 Dawson City, Yukon Territory

~ CURLY'S CLAIM ~
All Burgs Fixed With Tomato Ketchup Lettuce & Mayo
Dawson Burger 5.50~Cheeseburger 6.00~Chicky Burg 6.75~Veggie Burg 4.75
World Famous Curly Burger 2 Patties 2 Cheeses Fried egg Onions +Shrooms +1/2 pound
Yukon King Salmon Fillet 7.50~6 oz. New York Steak Subwich 10.95 + side of Pasta Salad \ Pasta Salad
1/4 Pounder Smoked Meat on Rye c/w Pasta Salad 7.95~Soup du Jour with Bun 3.50 \ 11.00
Extras: Fried Onions 50c~Fried Shrooms 75c~All prices Include G.S.T. Food is good.








Thank you for your comments -- Send e-mail to <Barney Gaylord>
© 1998 Barney Gaylord -- Copyright and reprint information