The MGA With An Attitude
TALBOT Wing Mirror 300/301 Green Dot - AT-103H2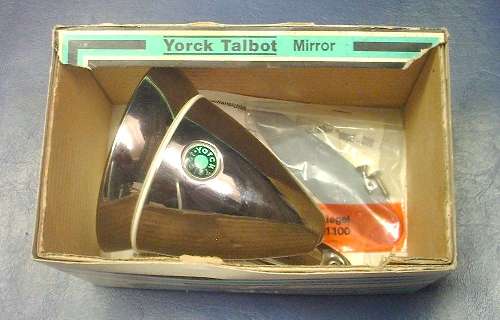 Yorck Talbot 301 Green Dot Wing Mirror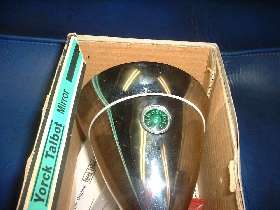 I had my hands on this one for a short time, but alas, I couldn't keep her.
Click instruction sheet below right for a larger 320-KB 2-page pdf file.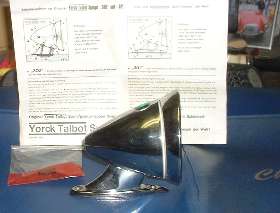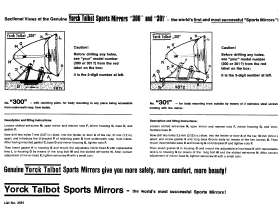 These pictures show the Talbot 301 model mirror with two-screw base. It can be converted to the 300 model by removing the lowest base piece. That one requires access to the underside of the panel to install attachment screws (but is more theft resistant).