The MGA With An Attitude
GRILLE GUARD, Odd Aftermarket Type -- AT-104A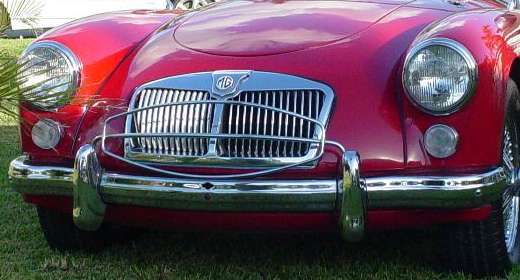 This is more of a curiosity that a recommendation. This odd looking aftermarket grille guard showed up on an MGA for sale on Ebay in November 2005. It was originally marketed in the 50's-60's by Multi-products from Los Angeles.

---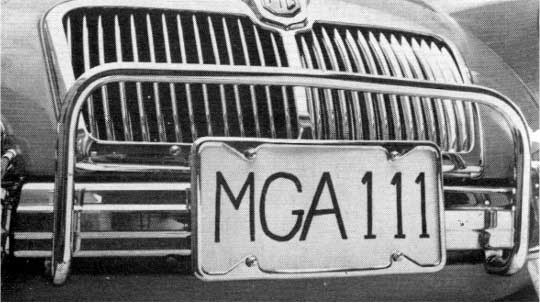 This one was originally marketed by Accessory Engineering from California.

---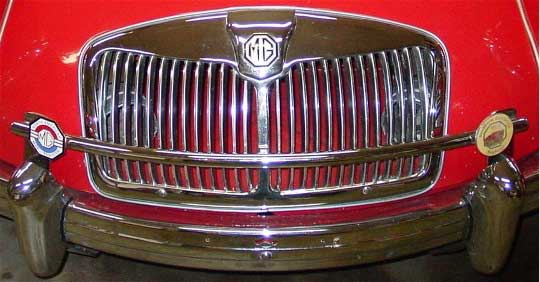 This one is a more common AMCO part. - photo: Bob Muenchausen

---

This one is from "Wacky" Arnolt. See sales ad on the next page.

---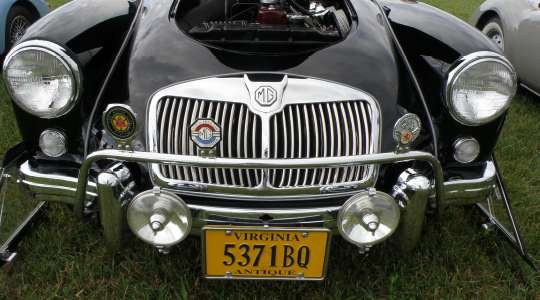 This one submitted by Don Kesler <!-dlkesler9 at aol.com-> in Forest, VA is so far unknown source.
For more information see following page AT-104D