The MGA With An Attitude
MGA AFTERMARKET ASHTRAY -- AT-106A
This is an aftermarket ashtray for the MGA, made by the Jerpco Mfg Co in North Hollywood, Calif. It is likely to be more rare than either of the two known factory designs, but interesting nonetheless, and definitely a legitimate period accessory. It has a ribbed top, flanged base with two mounting screws, and a loose fitting cover with gravity detent peg at the front end.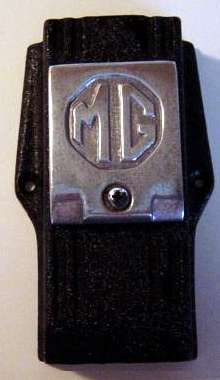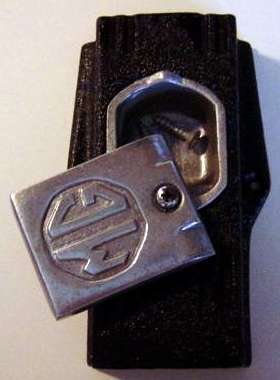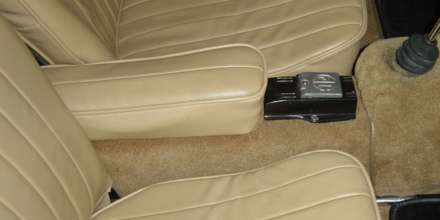 ---
On September 01, 2014, Kevin Cobley <!-mgfarms at earthlink.net-> in Mount Vernon, Washington, USA wrote:
"This is a rare Jerpco aftermarket ashtray made for the MGA back in the day. May be NOS as it still has packing wadding in the ash receptacle and there are no screw marks on the mounting holes. Could be the last NOS on the planet. The chrome lid has some shelf wear, but is still presentable. This is a nice period (Where did you find that?) type of accessory that adds a bit of dash to your MGA's interior".