The MGA With An Attitude
FOG LAMPS, WIPAC 675 -- AT-110C
These are British-made Wipac 675 "Stainless" fog lamps with a fluted lens and chrome "nipple" in the center to disperse the beam. They are correct vintage for MGA in the late 50's or early 60's. They are semi-rectangular shape, can mount below the bumper (as fog lamps should), and seem to compliment the shape of the MGA grille. "675 Stainless" is blown into the glass lens and it refers to the model number and stainless steel housing (unlike the chrome-plated brass Lucas lamps).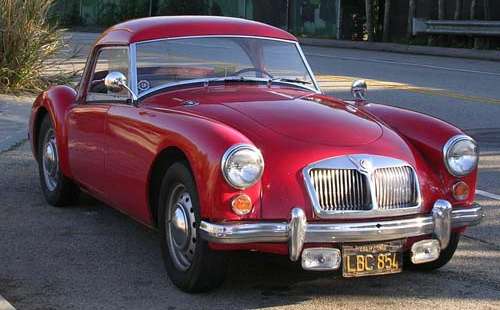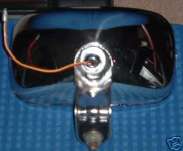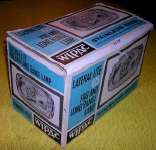 Do take care when approaching a parking curb. These lamps will extend downward about the same distance as the European style license plate holder, not as low as the North American license plate, and I think no lower than the MGA front valance panel.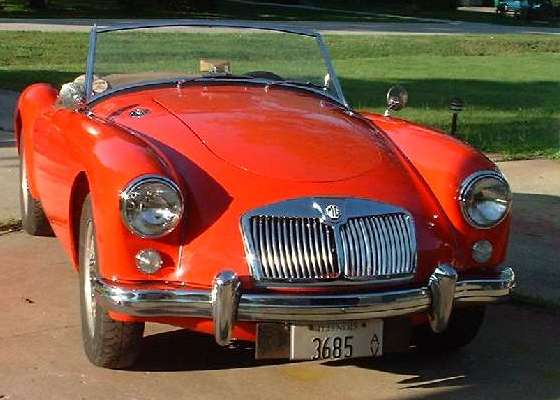 My solution to the low front license plate (after it was bent several times) was to simply fold the bottom edge under the European style bracket. It is now no lower than the valance panel, and it will clear most parking curbs (retaining standard suspension height). So it looks like the rectangular fog lamps will do well under the front bumper.