The MGA With An Attitude
FLASH TO PASS Alternate Switch - AT-113B
On 3/4/2015, Mark Wellard <!=m.wellard at qut.edu.au=> in Australia wrote:
"While the flash-to-pass switch is somewhat elusive and expensive, there is a good alternative for those who are keen to have this feature. Wipac produced a switch with the same function that has a handle the same as the Lucas switches. The only difference is that the Lucas switch has a unidirectional action (in-out), while the Wipac switch also operates with a tilt, which I think is probably more useful than the Lucas switch.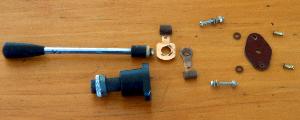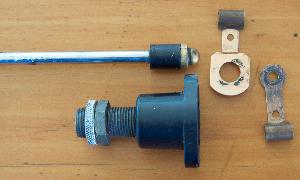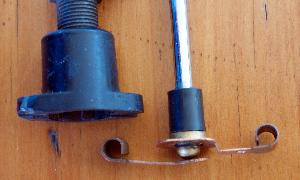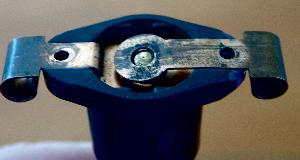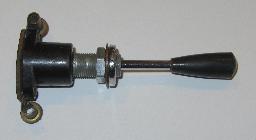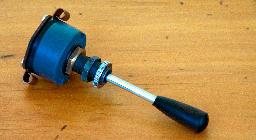 Before and after rework.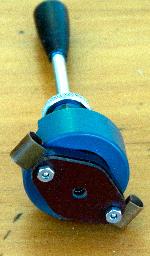 "The switch I found had a long handle and a very lose action so I dismantled, cleaned and tightened everything to make the action more positive. The Bakelite handle unscrews and the fitting at the switching end pulls off some fine splines. Rather than shortening and replating the original, I made up a stainless replacement (not shown). I had to use some small screw to replace the brass rivets that held everything together. I have seen these on eBay for $50-60, substantially less than the Lucas version.

"The bottom of the shaft has a Bakelite section that isolates the shaft from the electrically 'hot' parts. The brass ball sets into this Bakelite and rests on the tab closest to it and when the shaft is moved, the ball deflects the tab to contact the second tab.

"I also have a new in box Lucas switch and a used one and both only move in one direction (inwards), I was surprised that there was no lateral movement".