The MGA With An Attitude
BONNET STRAPS - AT-160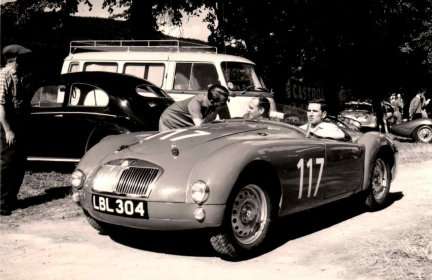 Vintage and special with Bonnet Straps to protect the alloy body panels.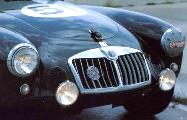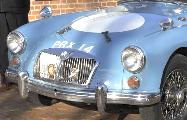 One leather strap -- Two leather straps -- Two rubber straps


Leather straps with a metal buckle to secure the bonnet were common fare for race cars, back in the day. The BMC factory part number for this item was AHH5518/9 (Bonnet straps and plates). Picture of the blue car above right shows rubber straps with a T-handle for a quick pull disconnect, which may be a slightly newer innovation.