The MGA With An Attitude
GRAB HANDLE On The Dash - AT-164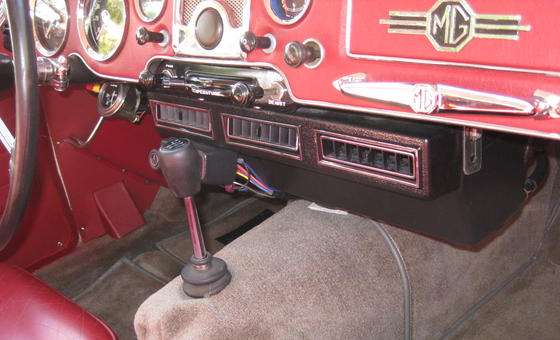 This Grab handle on the dash is a MG T-Type accessory item, but it looks okay in the MGA, if you were so inclined. This one is in an MGA Coupe. The MGA roadster has built in grab handles on the side of the windscreen.

Ignore the air conditioner, as that is a different tech topic.

The late production MG TD MK-II had a grab handle just below the dash panel on the passenger side. That one was a "D" shape round steel bar chrome plated with brackets extending upward behind the dash.
Service Parts List, AKD 834, Second Issue, contains Section R, Mark II Supplement to M.G. Midget (Series "TD").
Grab rail -- R/H facia .. (LHD) Part No. 500809
Grab rail -- L/H facia .. (RHD) Part No. 500810
Commencing Chassis No. 22631.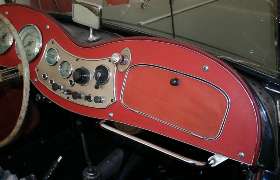 Not MGA, but it gives you an idea.