The MGA With An Attitude
Lucas SPARE BULB And FUSE Holder - AT-166
Photos compliments of Derek Tucker <!-derekwtucker at hotmail.com>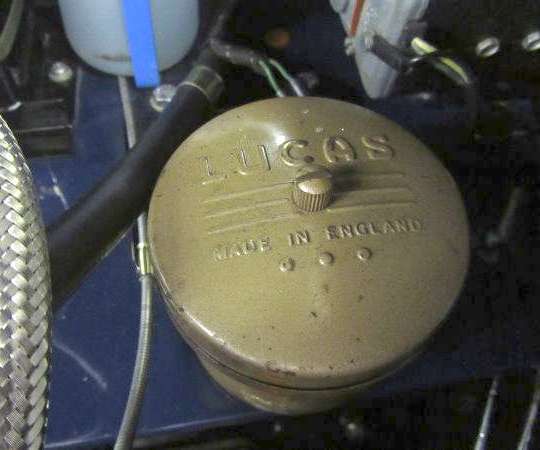 Lucas Type is BC9. The photo's clearly show three holes in the bottom of the case. When Bob West restored RMO 101 these three holes were clearly visible on the interior bulkhead in the area of the bonnet release hook. On MBL 867 the actual bulb holder was still fitted in a similar position. I have fitted mine in front of the washer bottle as there is obviously no point in fitting it where it cannot be seen. Even in the 1950's a spare bulb kit was mandatory in mainland Europe hence the fitment of this BC9 holder to the rally cars. BMC also offered a specific bulb kit as an accessory.