The MGA With An Attitude
WOOD SPACER for Boot Lid -- BD-112
Factory named "Batten - boot lid stiffening"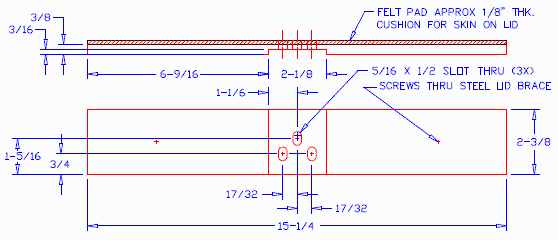 At installation this part will take on a 1/16" curvature, but it appears that the screws will be enough to bend it to fit at assembly.

Someone's comment on the material was "Appears to be Oak", but I have reason to believe that all original wood for the MGA was more likely Ash.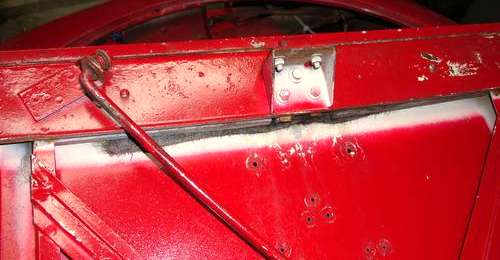 Common belief is that the wood piece was originally painted black, same for all color bodies, and installed with two round head wood screws and a felt pad. I also have reports of the wood piece apparently being painted body color in assembly with no paint on the hidden surfaces of the wood or on the boot lid behind the wood. This may have changed somewhere in production, so this may still be an open question, and would help if it was subject of a poll of people who believe their car is original.